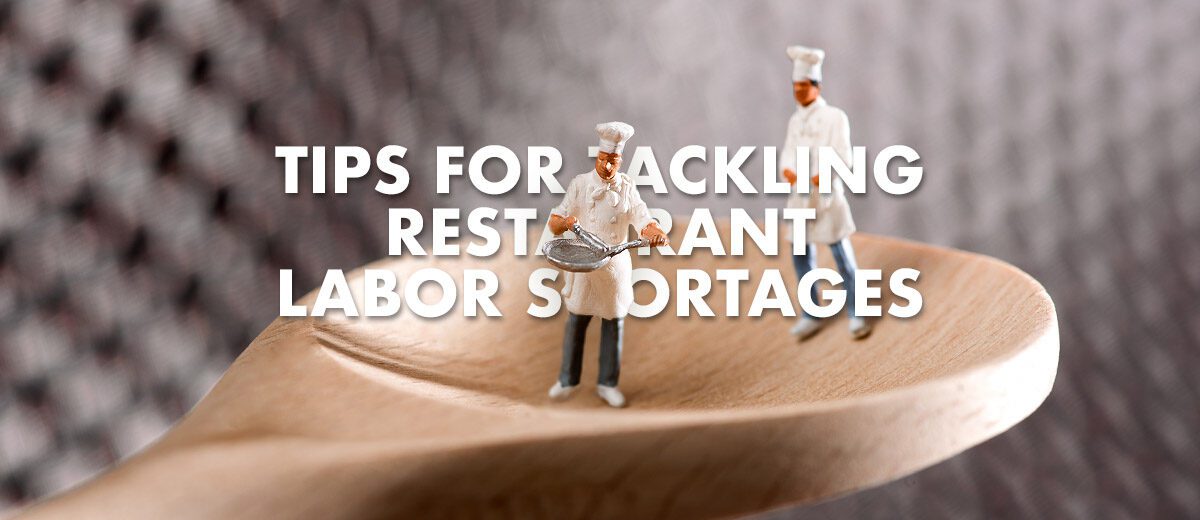 Tips for Tackling Restaurant Labor Shortages
It goes without saying that foodservice is facing labor challenges like never before. In fact, the National Restaurant Association reports that the industry is still down 750,000 jobs.
750,000 jobs is roughly 6.1% of the foodservice workforce. Simply put, restaurants face a challenging path to employment recovery. And, while some progress is being made, that progress is slow to take effect. In fact, a recent report shows that one in three operators are seeing a drop in the total level of culinary skill in their kitchen staffs (Datassential, 2022).
So, what steps can you take in the while waiting for this current labor shortage to improve? Here are a few tips to help simplify back-of-house prep and improve efficiencies in your establishment.
Consider using speed scratch ingredients on your menu to help reduce prep time BOH and increase prep consistency for your staff. Examples include pre-chopped vegetables and pre-marinated and pre-seasoned proteins.
Try fully cooked proteins on your menu to reduce cook and prep time in the kitchen and help all workers — regardless of skill — create entrees quicker and more efficiently.
Use base recipes to add cross utilization and labor-saving versatility to your operation, easily expanding menu options with only a few additional ingredients.
Consider investing in new technologies, equipment or innovations to implement back of house that will save time in the long run.
Restaurants should be picky when hiring new employees, but they should also adjust their hiring expectations and practices. Additionally, new employees must be properly trained, and welcomed into the workplace culture–not just the open position.
Running efficiently during these lean times is no easy task, but there are ways you can get ahead without taking shortcuts. We hope these tips are a great place start.
National Restaurant Association, 2022
Datassential One Table Report, 2022