Get the Official
Dennis App
The Official App of Dennis Food Service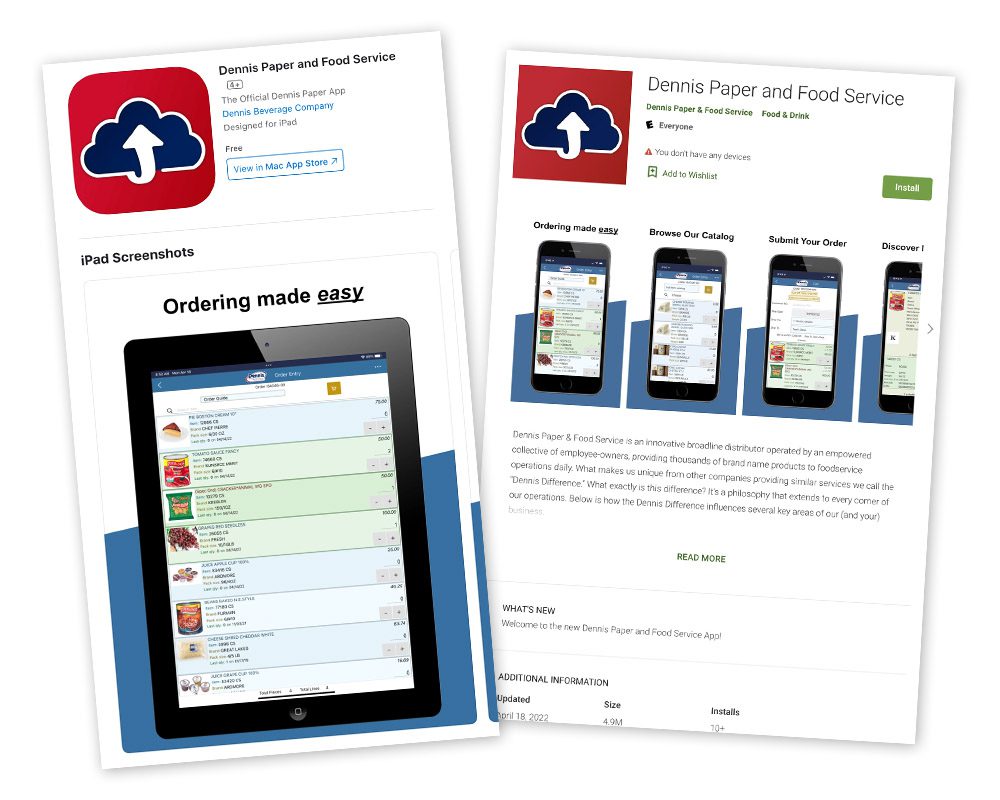 Dennis Food Service is an independent broadline distributor delivering personalized solutions and premium products.
Our team has cooked, prepared, tested, and tasted hundreds of thousands of food items–inventorying the very best for you–inventory you can now browse, order, and re-order from using your Apple or Android device and the official Dennis app!
Download for iOS    Download for Android
You want real local experience. We know your hometown.
You want to accomplish your biggest goals. We're here to help.
You want to grow. So do we.
Learn more about Dennis