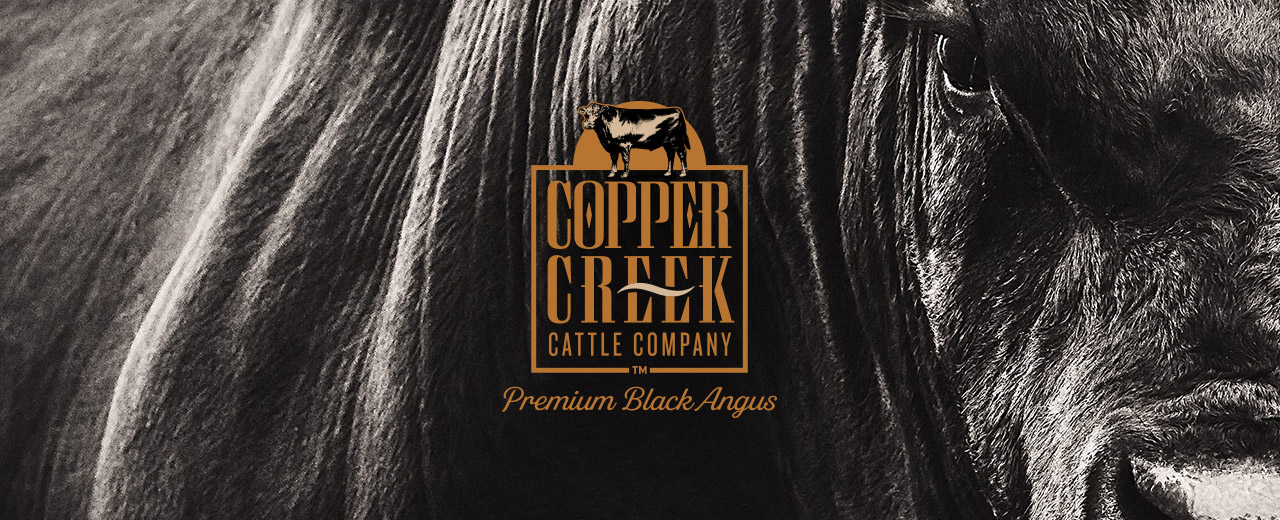 Copper Creek

Premium Black Angus
An unwavering approach to sustainability, genetics and product handling allows Copper Creek to consistently produce the nation's best Premium Black Angus Beef.
Copper Creek's family-owned ranches are located solely in the heartland of America in an unassuming – yet exceptional region – that reflects the warm serenity of simplicity in doing things the right way. From their highly marbled cuts to mouthwatering burgers, they are dedicated to delivering the very best to our customers.

BEEF RECIPES
Browse our collection of mouthwatering recipes...
SEE RECIPES 🤤
Only the Best
Copper Creek's Prime and Upper 2/3rds Choice Premium Black Angus is raised, sourced, and crafted with unwavering integrity solely within America's heartland. And that will never, ever change.
Copper Creek Black Angus Grinds are made to order and produced every day – ensuring longer shelf life and fresher beef. Their grinds are available in multiple fat/lean ratios, pack sizes and packaging types to complement the need of virtually every operator.
All Copper Creek patties and pucks are made utilizing the Tender-Form® grind process that produces better texture with less shrinkage while cooking more evenly and holding shape better. The end result is a juicy burger that will bring your patrons back time after time.
Images are representative and may not reflect actual USDA grading.

Beef from Dennis
A full selection of premium beef products.
LEARN MORE 🥩