Open Faced Ham & Egg Sandwich with Poblano Dressing
This recipe will help change your perception of what a ham sandwich is, to what a ham sandwich could be.
Served open faced atop grilled cheesy toast, topped with a sunny side egg and dressed with a house-made Poblano mayo this "ham sandwich" hits rockstar flavor levels. Their not just for breakfast, the egg defiantly brings that added HELLO factor to this dish!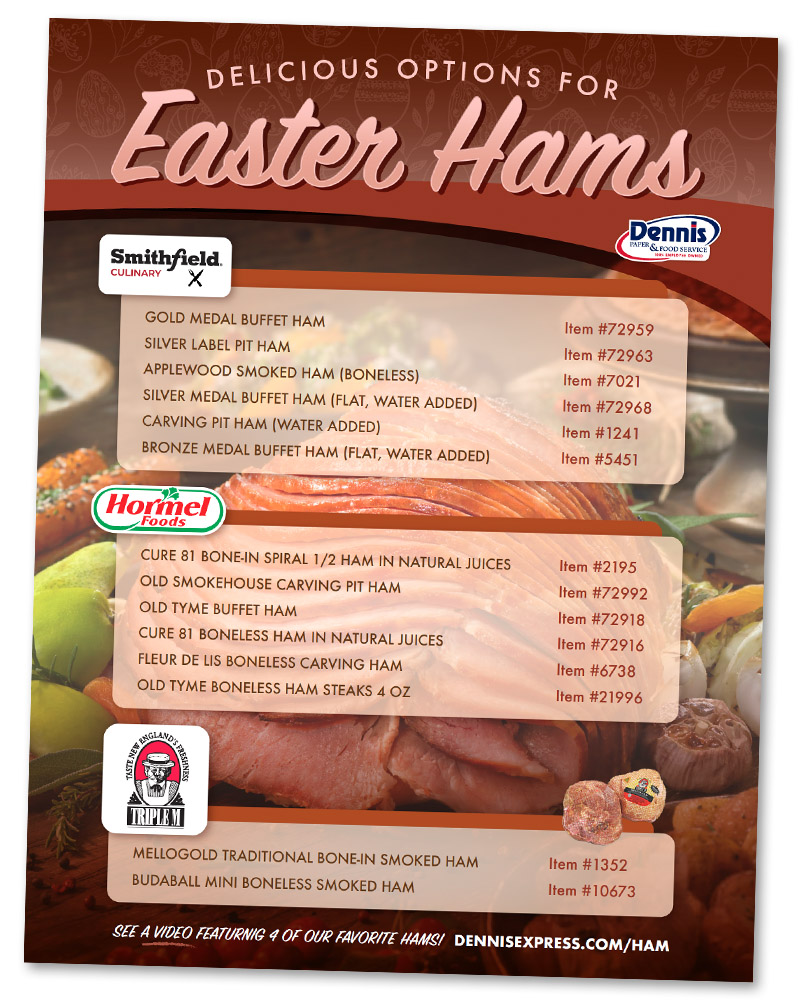 Download our Easter Hams Flyer 🐣
Easter Hams from Dennis
See More Specialty Hams
Learn More About Our Pork
See More from the Test Kitchen
Follow Chef Tim on Twitter @chefdifference and on Instagram @chefdifference