Food Service Recipe: Caribou Spaghetti
Add sauté to the list of uses for the multi-use Caribou Russet. The spud that makes a great pasta-like alternative; all it takes is a few turns
This potato and vegetable based pasta-like dish is vegan, gluten free, hearty, comforting and full of flavor… the full meal deal.  As used for this recipe; a spiral cutter gives you the ability to transform many vegetables into spiral strands that resemble pasta.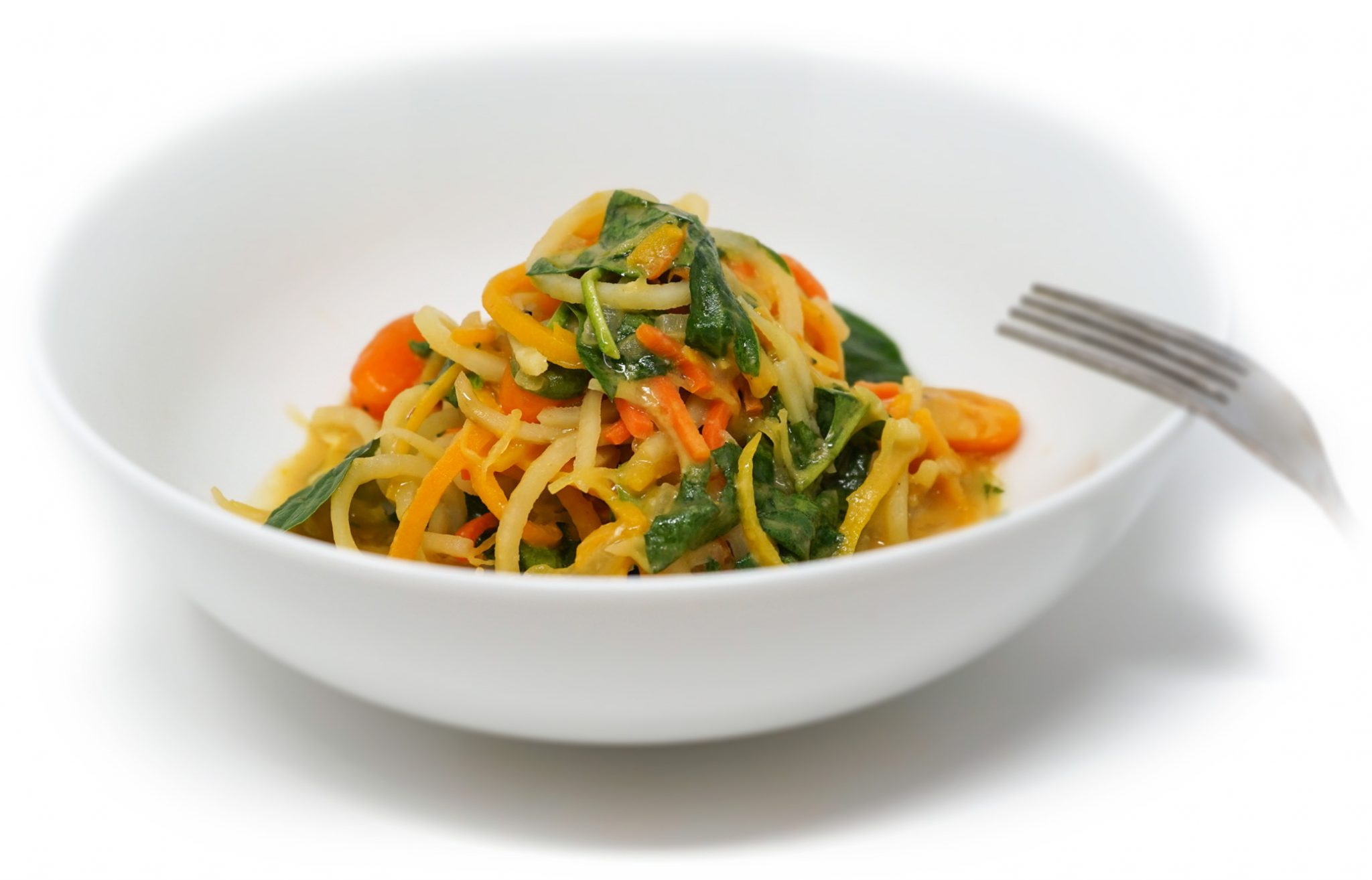 Ingredients for two servings:
3 oz oil blend
4 cloves garlic rough chop
2 oz onion, chopped
6 oz Caribou Russet potato, spiralized #
4 oz butternut squash, spiralized
4 oz carrot, spiralized
 2 sprigs rosemary, chopped
3 oz garbanzo beans
2 oz cream sherry
4 oz vegetable stock
2 oz hummus to thicken sauce
S&P to taste
Optional: fold in baby arugula or spinach
Heat oil, sauté potato, butternut squash and carrot to wilt; about 2 minutes. Add garlic, onion, rosemary and garbanzo beans continue to cook for one minute.
Deglaze with cream sherry and reduce by half, add vegetable stock. Cook until vegetables are al dente. Be sure heat is not too high as you will need some remaining stock to crate sauce. Turn heat off and fold in hummus, this will cream a cream-like sauce texture without the addition of cream.
S&P to taste
Serve as you would serve pasta…Yum!
Note: As a rule of spiralization you should use proper sized non-hollow vegetables. For instance, the top solid portion of a butternut squash, the top thick portion of carrots and parsnips…etc. Golden beets and turnips would be great additions.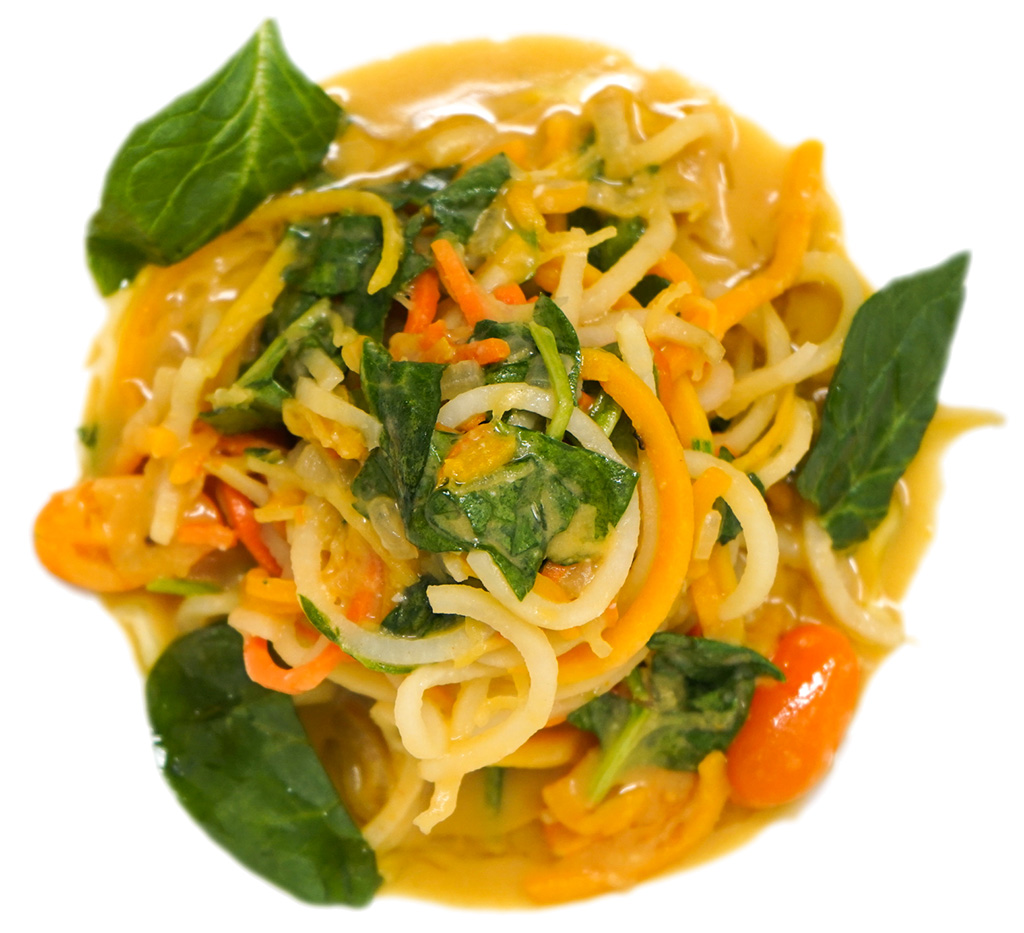 More About Caribou Russets Recipe: Caribou Shrimp Recipe: Caribou Lasagna