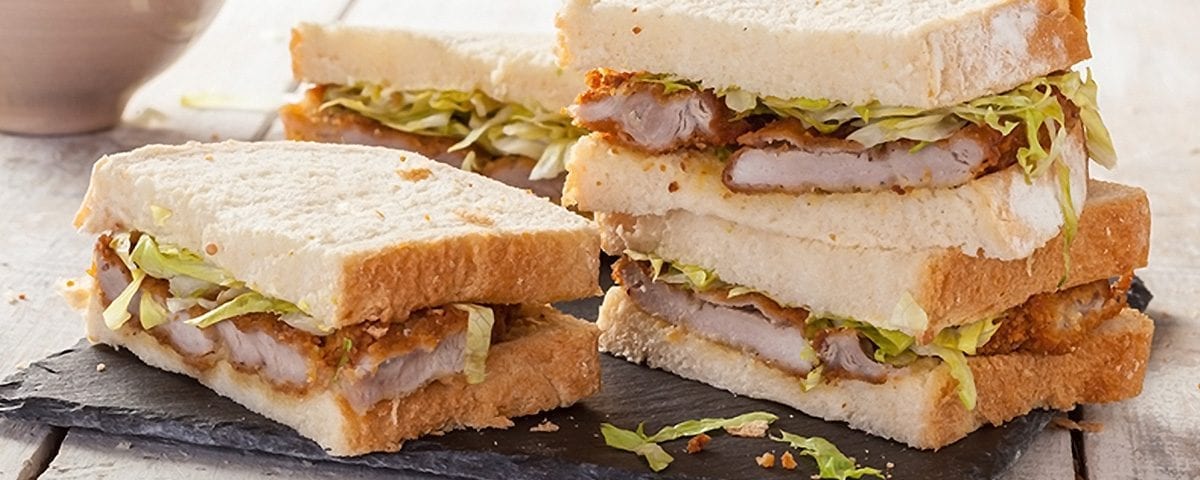 Turn Your Bar into a Star with Global Flavors on Your Fried Foods Menu
With discretionary incomes rising, consumers are finding more and more ways to spend their dining dollars. Operators are not only competing with prepared food venues from supermarkets and the rise of ghost restaurants, they're also competing against their own delivery models, thanks to the advent of food delivery apps and services. In fact, a recent report published by investment bank UBS found that millennials are three times more likely to order in than their parents. The report also forecast that delivery sales could increase by more than 20% annually from $35 billion to $365 billion worldwide by 2030.
All this means that operators could be missing out on potential higher rings from dine-in customers, particularly when you consider the lost opportunity of drink tabs. That's why, more than ever, turning your bar menu into a dining destination could have a significant positive impact.
However, you can't just hang an open-for-business sign over your bar and expect hordes of customers to come piling in. In order to make your bar a destination for diners, you need a genuinely cutting edge bar menu that will wow customers in terms of flavor, experience and value. Fortunately, there are a number of emerging global flavor and cuisine trends for 2019 that operators can leverage to their advantage.
Katsu Sando is a Must-Do for your Menu
The katsu sando is one of the biggest emerging sandwich trends to come along in years. Japanese for "cutlet sandwich," it features a deep-fried panko-battered meat cutlet on a soft bread, typically with a little raw cabbage or other veggie garnishing as a topping to balance out the flavor and a tonkatsu sauce (think Japanese A-1). While a traditional katsu typically features a deep-fried pork cutlet, it's super fun and easy to get creative using chicken, shrimp and beef. This sandwich has all the perfect elements for a bar menu…the crunchy-meaty comfort-food element of deep-fried battered meat with a umami Asian influence. It's not only delicious and easy to prepare, it's also perfect for pairing with a premium Asian beer like Sapporo to top up those check averages!
Bowl Over Your Customers
The trend might have exploded with poke, but bowls are as big and eclectic as ever. Bursting with a multitude of flavors in every bite, food bowls reflecting global flavors and cuisine are energizing menus, exciting diners and boosting check averages. Plus, they're perfect for bar service because the individual elements are easy to prepare in advance, minimizing labor. And the bowls don't take up a lot of bar space, making them fun and easy for customers to enjoy.
Here are just a few taste-tempting bowls with a global flavor influence to whet your patrons' appetites:
Kimchi Veggie Bowl – Stir-fried, marinated tofu, mushrooms and onions served with a mound of kimchi over steamed rice and drizzled with soy-miso dressing.
Key Lime Churro Bowl – Roll fried churros in lime-flavored sugar. Serve with key lime sorbet, graham cracker crumbs and whipped cream.
Korean Surf & Turf Bowl – Fried calamari topped with sautéed or grilled bulgogi (Korean BBQ beef), matchstick carrots, shredded cabbage, cilantro and crushed peanuts.
Japanese Fried Shrimp Bowl – Deep-fried breaded shrimp paired with Hijiki seaweed salad, soba noodles, and sautéed sweet potatoes. Finish with a peanut dressing and toasted black sesame seeds.
Naan is a Versatile Winner

Naan is a leavened, oven-baked flatbread found in the cuisines of Middle East, Central Asia, and Indian. Naan, bodes well in many preparations and when warmed/grilled becomes pliable enough to use in tacos, or a three fold sandwich. To incorporate rich global flavors try them in a spicy Korean Beef dish or with traditional Chinese fillings such as Peking duck or moo shu pork with sweet bean sauce or hoisin sauce. But there's absolutely no limit to the creativity one can have by experimenting with different Asian-inspired flavors and featuring them on both lunch and dinner bar menus, accordingly. [Learn More]
Serve Up Central Asian
The breakaway republics from the Soviet Union in central Asia — Kazakhstan, Tajikistan, Azerbaijan, Uzbekistan, et al — are showing American chefs a think a two about cooking with spices, meats and fruits. Two simple, enticing ways to serve up such central Asian cuisine is to combine the flavors into grilled kebabs or frittatas.
Want Unforgettable Flavors, It's in the Sauce
People's palates are changing. They want…no, crave original, uncommon, adventurous flavors. That's Kogi. Take advantage of this trend and serve up the fearless flavor combinations that everyone's lining up for. [Discover Sauce-centric Recipes]
Find Inspiration in Global Barbecue Flavors
Since man first started cooking meat over fire, barbecue has existed in some form. While the barbeque of today is more refined and even considered to be an art among aficionados, its origins remain the same—meat roasted above an open flame. Every culture has their version of barbecue and many of them are gaining popularity in the states… [Continue Reading]
They're the Perfect Pair–Bar Food and Beer!
Craft beer pairing not only remains a hot trend, it's constantly evolving. In addition to the plethora of domestic and foreign pairing options, new trends are breaking out all the time. One of those emerging trends that's perfect for pairing with global flavors is tea-flavored beers. According to the Brewers Association, tea is becoming an important flavoring element that adds an herbal influence to beer for a unique, refreshing brew. A tea-flavored beer can be just the right recommended pairing for some of the global food trends mentioned above, particularly because many of them are Asian in nature. See more ideas for special food and beer pairings [Here].