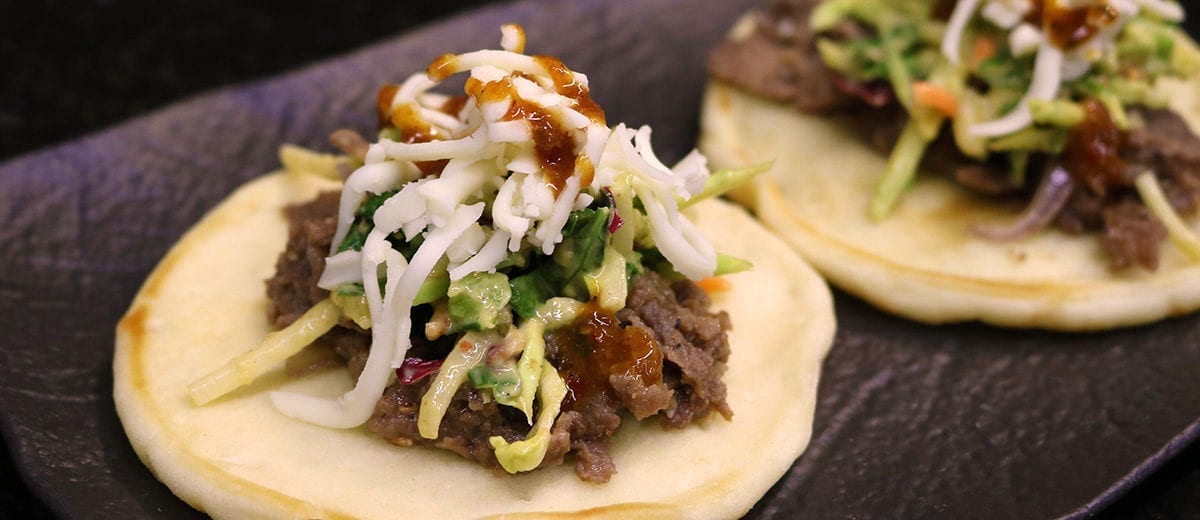 Sesame Beef Naco
Korean Sesame BBQ Beef, Spicy Avocado Slaw, Queso Blanco served on warm Naan bread.
Curious about the name? Well, the use of naan bread to create a taco equals – naco – naturally! Cafe H, Korean BBQ Beef is the perfect catalyst for an easy and flavorful twist on the traditional taco.  This recipe uses naan in place of tortillas or shells, a warm and soft handheld alternative to its corn-based counterparts.
INGREDIENTS / BEEF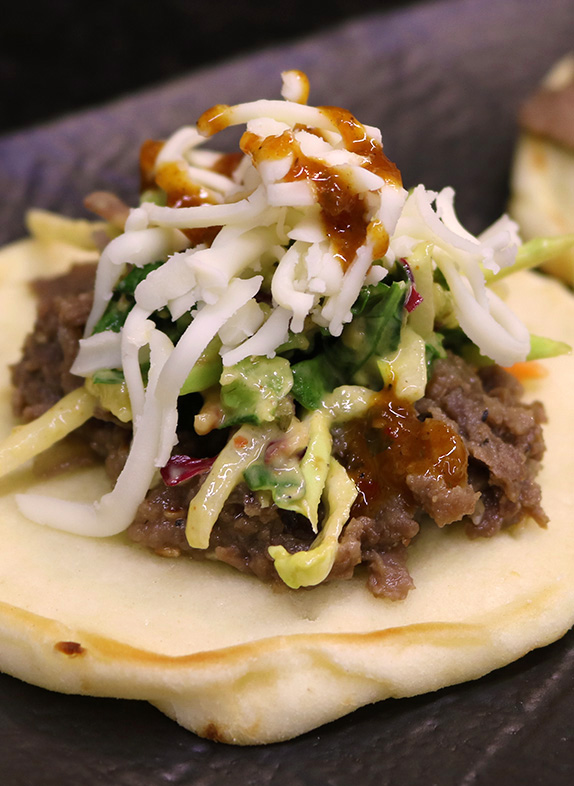 1lb Korean BBQ Beef (Item #19501)
1 ea small red onion shaved
.25 cup toasted white sesame seeds
3 oz rice wine vinegar
Mix all ingredients, heat to desired temperature, salt & pepper to taste.
INGREDIENTS / SLAW
1lb shredded coleslaw mix
1 tsp garlic powder
1 tsp toasted cumin
.25 cup mayonnaise
2 ea avocado mashed
.25 cup Kogi Salsa Roja
2 ea lime, zest
3 ea scallion shaved
½ bunch cilantro rough chop
Mix all ingredients, season with salt & pepper to taste.
INGREDIENTS / OTHER
Naan bread, preferably 4" round, serve warm for service
Queso blanco shredded for topping
ASSEMBLE
Top warm naan with Korean sesame beef and spicy avocado slaw.  Garnish with shredded queso blanco & cilantro leaves, then finish with a drizzle of the salsa roja.
See More Recipes