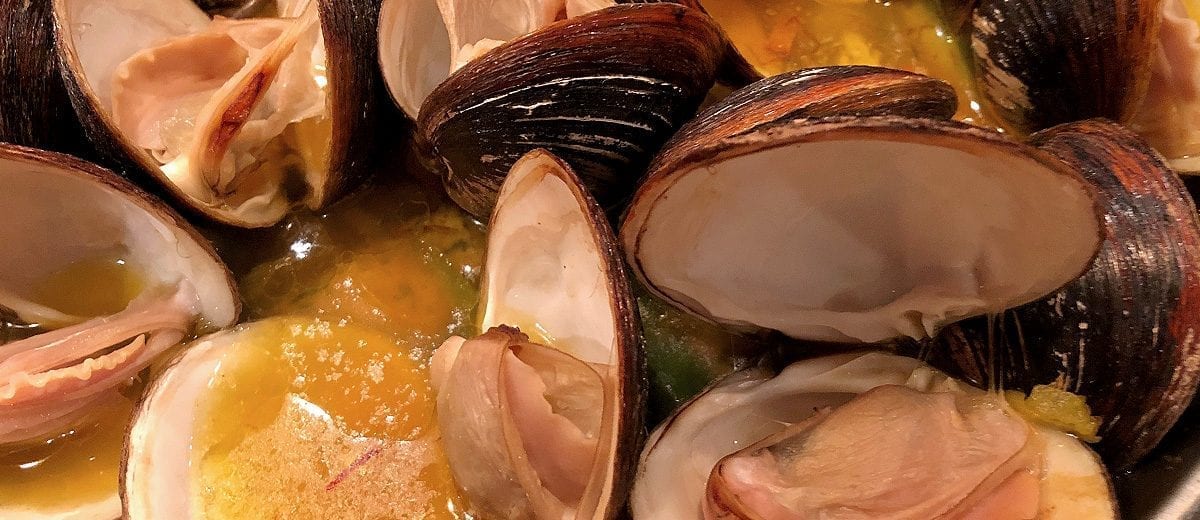 Broiled Clams with Saffron & Sausage
There is something to be said for the simplicity of a good broiled clam dish. Many chefs have there own renditions of this traditional classic dish, most have onions, garlic, sausage (usually Chorizo), saffron; others add tomatoes, thick cut bacon lardons and toasted almonds. In all variations there is a common denominator of comfort, comfort in sharing, comfort in gently prying the shells open to expose the tender essence of the sea and comfort in broth diving with a good rustic crusty bread.
Serves 2 
INGREDIENTS
Approx. 18 live, ocean or littleneck clams
3 oz cooking oil
3 oz. sausage sliced thin. I used chicken & herb but a good quality chorizo works great.
2 oz yellow onion, sliced
6 ea clove garlic, crushed
2 ea ribs celery, sliced
1 oz ea green & red bell peppers, sliced
1 ea lemon, zest & juice of
2 oz cream sherry, sherry or cooking white wine
1 pinch saffron
DIRECTIONS
Heat pan, skillet or roasting pan, add oil, cook vegetables and sausage until lightly browned, add saffron, lemon juice & zest & cream sherry. Arrange clams top shell up, being careful not to crowd.
Transfer pan to the oven set on Broil.  Broil for about 10 minutes or until clams open. You may need to manually open a couple of clams, just to help them along
Note: Serve with crusty bread for broth diving. Be sure to share!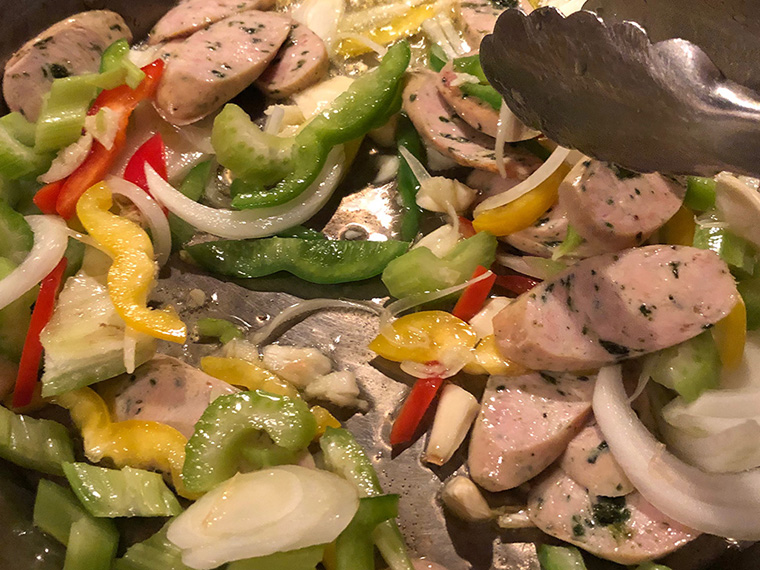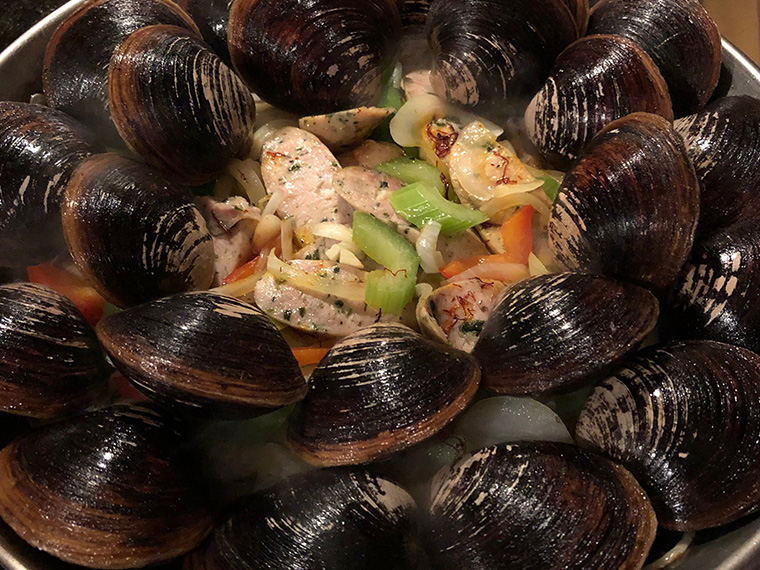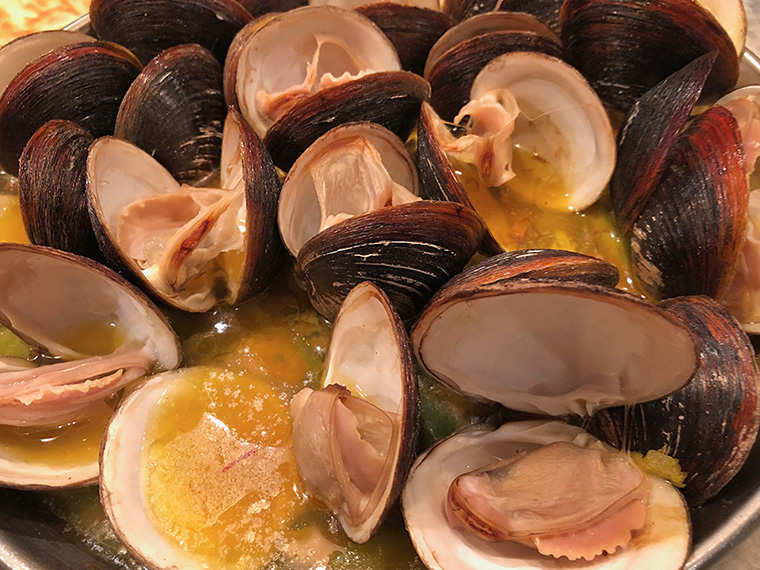 Learn More about Ocean Clams from Island Made
See More Recipes