Mussels in a Bread Bowl
Bread bowls make broth diving more fun!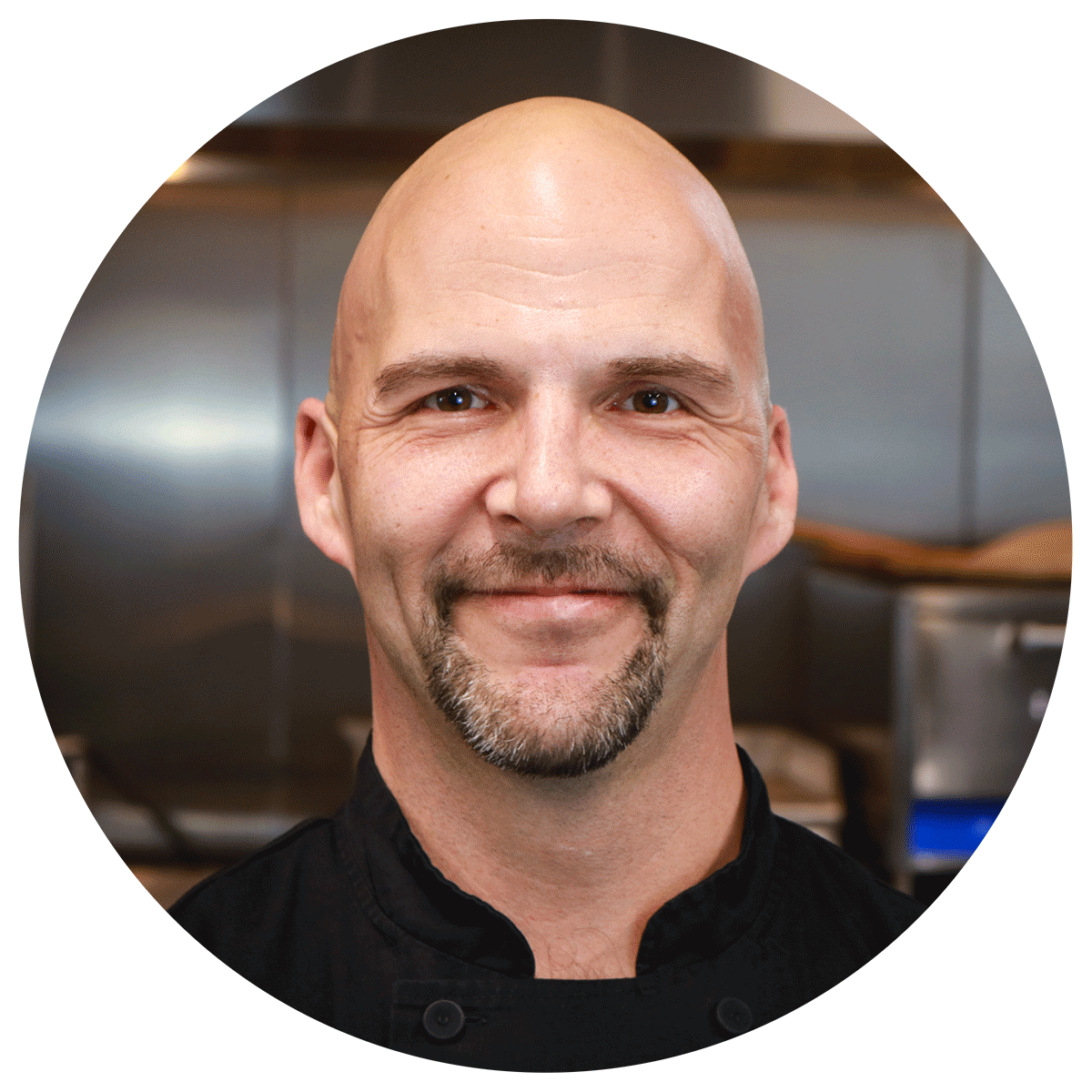 More often than not mussels are generally served with a couple of thick planks of toasted bread used for sopping up the juices from the cooking process… also known as broth diving.
So, it would only make sense to serve mussels in a toasted bread bowl; a reversed presentation if you will.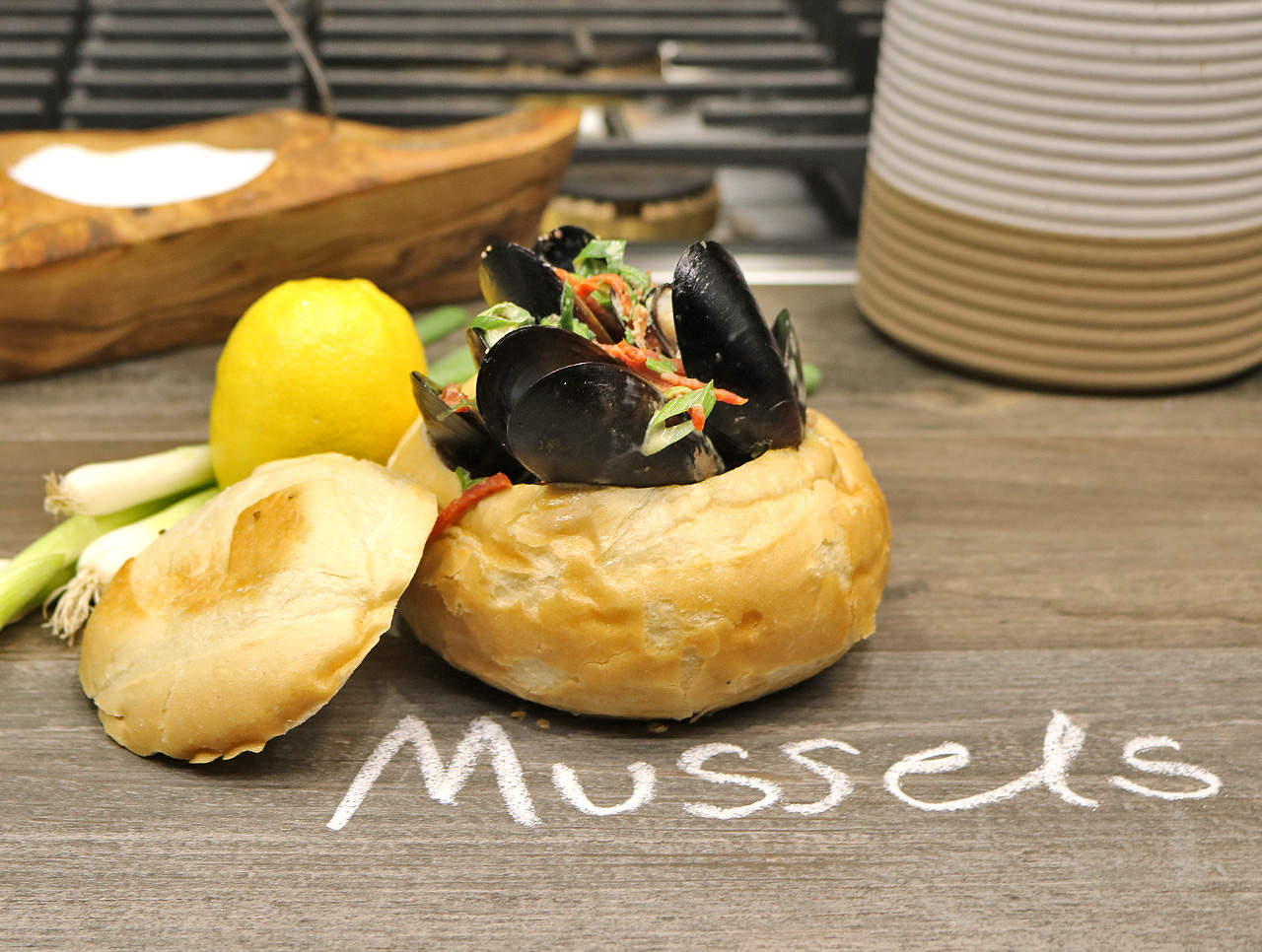 A Bread Bowl Full of Mussels 
Ingredients:
1 toasted bread bowl, seasoned with EVOO, S&P
1 oz cooking oil
3 cloves crushed garlic
2 ounce diced yellow onions
2 oz chorizo
8 oz mussels
3 oz. white wine
3 oz lobster stock
1/2 ounce pat of cold unsalted butter
Heat oil, sauce garlic and onions with chorizo. Cook until onions are translucent and  fragrant.
Add mussels to the pan, continue to sauté, deglaze with wine, add lobster stock and cover to create a steam environment with will allow the mussels to cook at a rapid pace.
Once mussels are open transfer mussels to bowl, swirl butter into pan liquid until desired into your broth. Pour enriched broth over mussels.
Optional: Top with fresh herbs, drizzle with truffle oil or sprinkle with toasted & chopped almonds.
May your life & stomach always be full!
Dressing Up Soups in Bread Bowls Caesar in a Bread Bowl
Follow Chef Tim on Twitter @chefdifference and Instagram @chefdifference