Pretzel Club Sandwich
A French bread club sandwich is stacked so high with turkey, cheddar, bacon and more. You'll need a pretzel stick pressed through the layers, just to hold it all together!
INGREDIENTS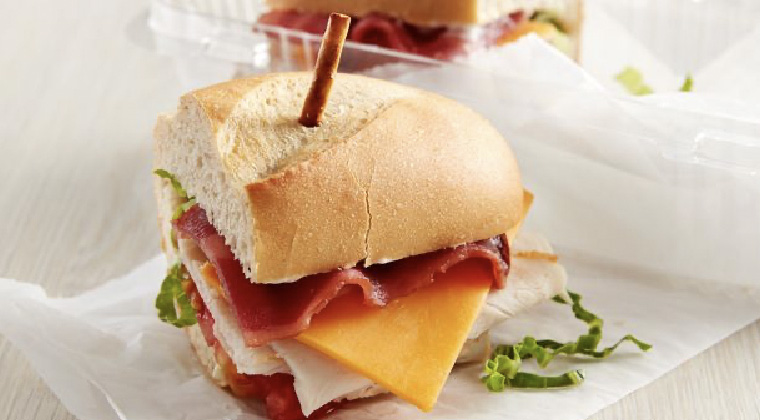 1 French bread 2oz
1 teaspoon ranch dressing
1 1/2 oz sliced turkey deli meat
1/2 oz sliced cheddar cheese
1 slice fully cooked turkey bacon
1/2 cup shredded romaine lettuce
1/4 cup sliced fresh tomatoes
2 ea pretzel sticks
DIRECTIONS
Press thawed French bread open and spread ranch dressing across surface.
Layer lettuce, tomatoes, turkey, bacon then cheese on bottom half.
Close bun and cut in half diagonally; press pretzel stick through middle of each half gently and serve.
See More Recipes