Major Pasta with Clam Sauce
Major's pasta and clam sauce recipe is a deliciously elevated coastal experience that is easy to prepare.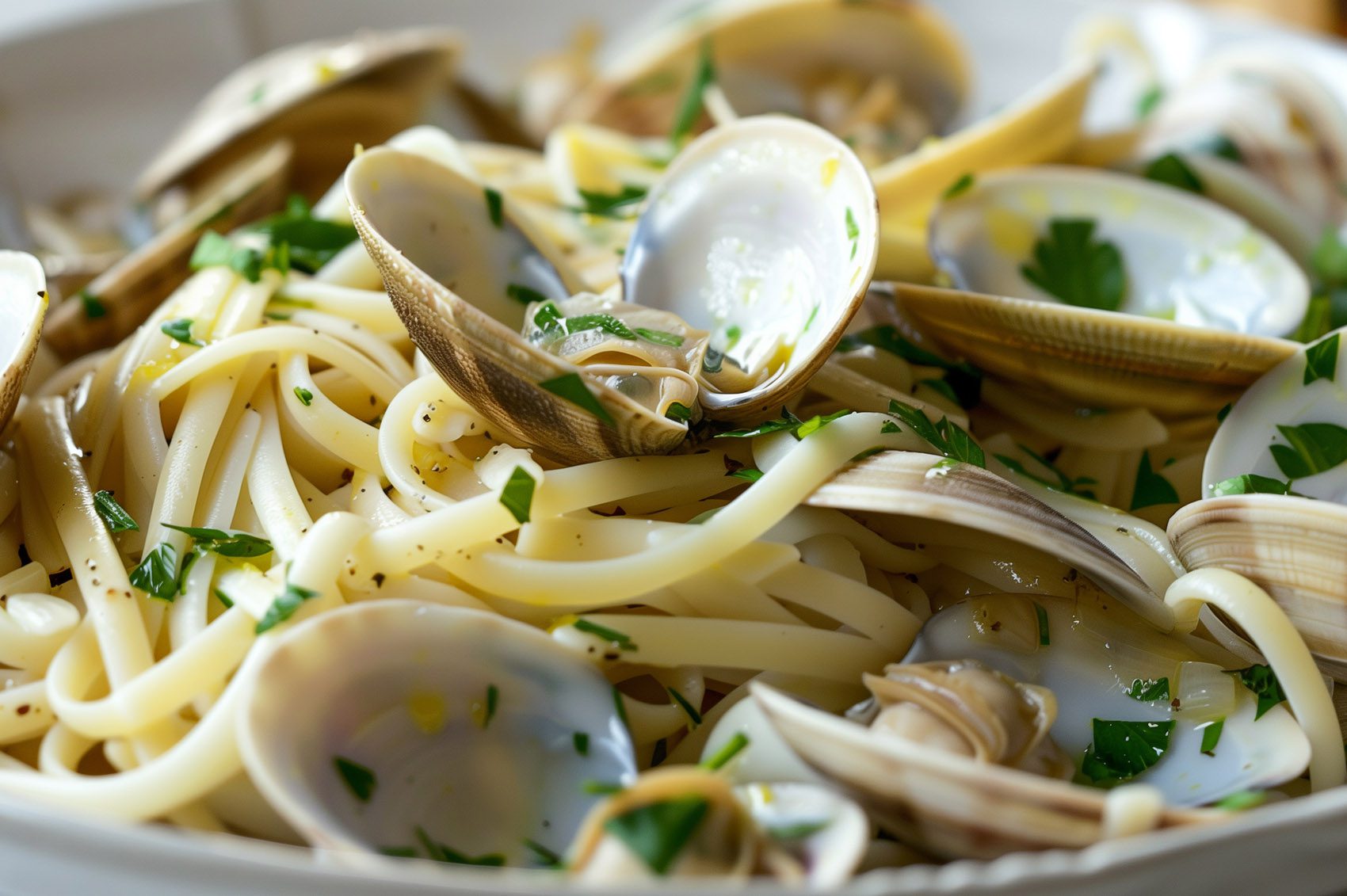 Tender pasta combines with briny clams in a rich broth. Fresh clams are cooked in olive oil, shallots, garlic, white wine, and black pepper until they open. The clam stock, combined with Elite Major Clam Stock Base, creates an unbeatable sauce. Italian parsley adds freshness, and optional red pepper flakes provide heat. Serve clams over pasta, ladle the sauce, and garnish with parsley. Add Parmesan or Romano cheese, and serve with fresh crusty bread for an indulgent touch.
Ingredients:
3 oz. Elite Major Clam Stock Base, #16595
80 Each Fresh Clams
3 TBSP Olive Oil
1 1/4 Cups White Wine
10 Cloves Minced fresh Garlic
2 Each Minced Shallots
1 Quart Clam Stock
2 Lbs. Cooked Pasta (Linguini, Spaghetti, Fettuccine, etc.)
1 1/2 Cups Fresh Chopped Italian Parsley
1/2 Each (Optional)Zest of Lemon
(Optional)Red Pepper Flakes
(Optional) Fresh Grated Parmesan or Romano Cheese
Directions:
Cook pasta al dente
Rinse clams and be sure they are tightly closed
Bring one quart of water to the boil and add clam base
Set clam broth aside
In a pot with a cover add olive oil and sauté (lightly) shallot and garlic
Add clams, white wine, and black pepper
Cover and cook until clams open. DO NOT force clams to open. If they do not open, discard them.
When the clams are cooked, remove from pot and drain collecting all liquid
Return liquid to pot and any ingredients that are loose
Add half clam stock to pot (fresh clams can vary greatly in the amount of saltiness. Be sure and taste broth before adding all stock. If it is naturally salty do not add more clam broth)
Return clams with 2/3 of fresh chopped parsley
Add red pepper flakes, if desired, and toss
Divide warm linguini into 10 soup plates.
Lightly top pasta with fresh lemon zest if desired
Divide clams between dishes and top with hot clam sauce
Garnish dishes with remaining parsley
Freshly grated cheese is optional, not traditional.