Fire Braised Boneless Beef Short Rib
When you don't have time to braise, get Fire Braised.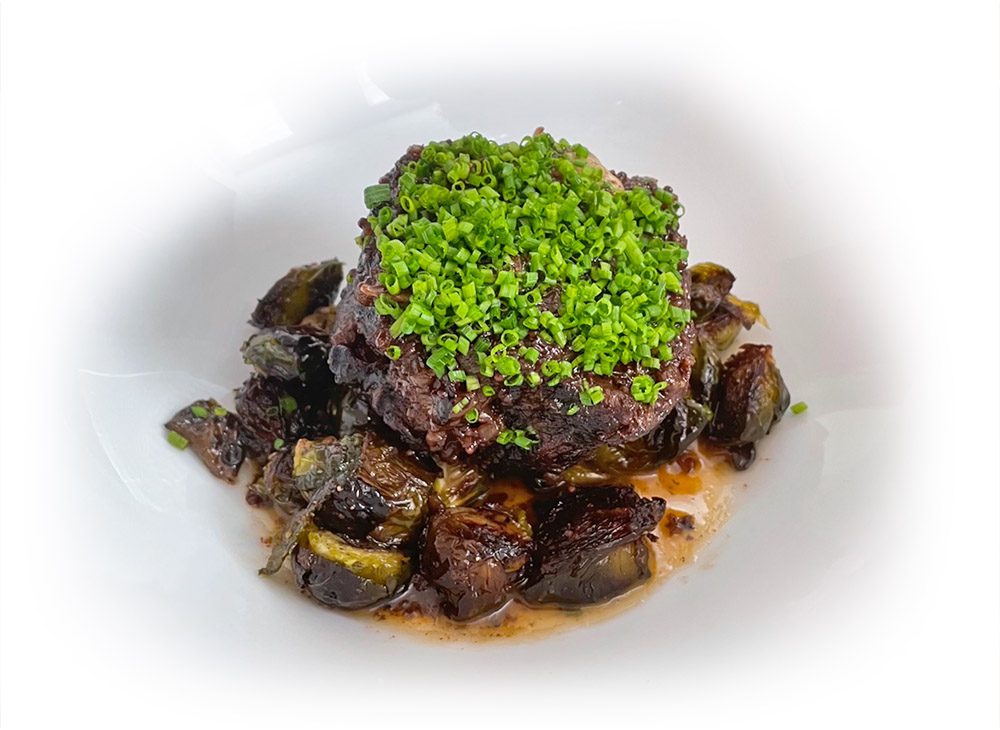 This labor-saving boneless beef short rib that is an easy way to add a consistently delicious item to your menu, without the work of braising. These tender cuts are gently seasoned with red wine and rosemary. A perfect starting platform for your recipe. They're seared with fire to caramelize the exterior and develop flavor, and then slow-cooked until tender, moist, and delicious – so all you need to do is finish it!
Hormel Fire Braised Boneless Short Ribs are item #25708