Ham & Brie Stuffed Crepes with Truffle Dressed Spinach & Mushroom Salad
This super simple stuffed-crepe recipe is perfect for breakfast, brunch, lunch and dinner!
Although easy in preparation, this recipe for Ham & Brie Stuffed Crepes will have your guests wondering "How the heck did they make that?" … It's that good!
On top of the taste, a few great things about this recipe are that the mix can be made in batches to suit your production levels, the crepes can be stuffed a day in advance and for the crepes you can use a premade labor-saver. Ease, flow and a labor-saving items make for a ham-dunk dish in any culinary operation.
Note: When packing for travel try serving the spinach and mushroom salad undressed and on the side to prevent over-wilted greens.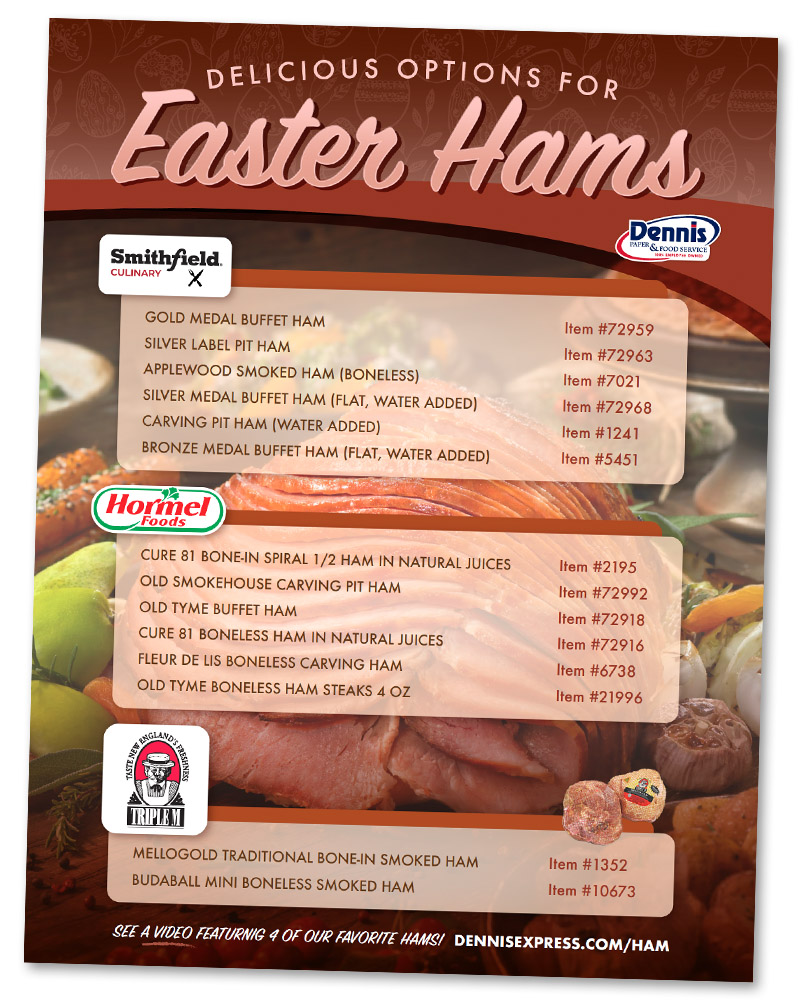 Download our Easter Hams Flyer 🐣
Easter Hams from Dennis
See More Specialty Hams
Learn More About Our Pork
See More from the Test Kitchen