Cheez-It Tac-Go Salad
Take a kid-favorite snack, and turn it into a satisfying lunch meal! Lean turkey, topped with cheddar cheese, diced tomato, romaine lettuce, and finished with Whole Grain Cheez-Its.
INGREDIENTS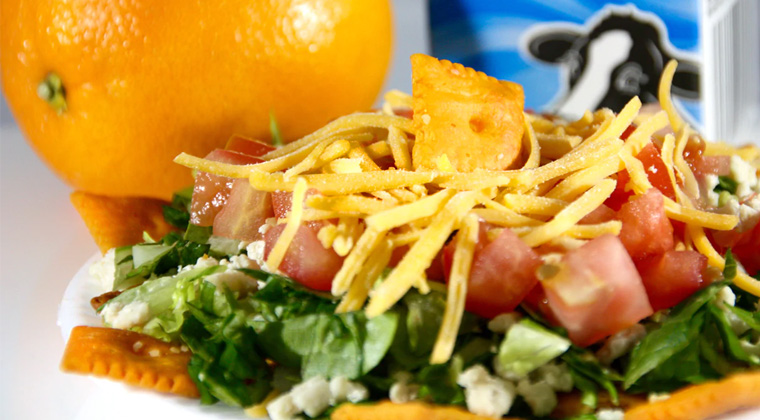 Serves: 100

6.25 lbs 99% lean ground turkey, cooked
2 cups powdered, reduced sodium taco seasoning
150 oz bulk, whole grain cheez-it crackers
100 oz low sodium, shredded cheddar cheese
25 cup diced tomato
13 lbs chopped romaine
DIRECTIONS
Heat ground turkey as directed, add taco seasoning and cook two additional minutes.
Place the romaine, turkey mix, and cheese on plate, top with tomatoes and 2/3 cup whole grain cheez-it crackers.
Optional Tip: Serve with low fat ranch dressing.
See More Recipes