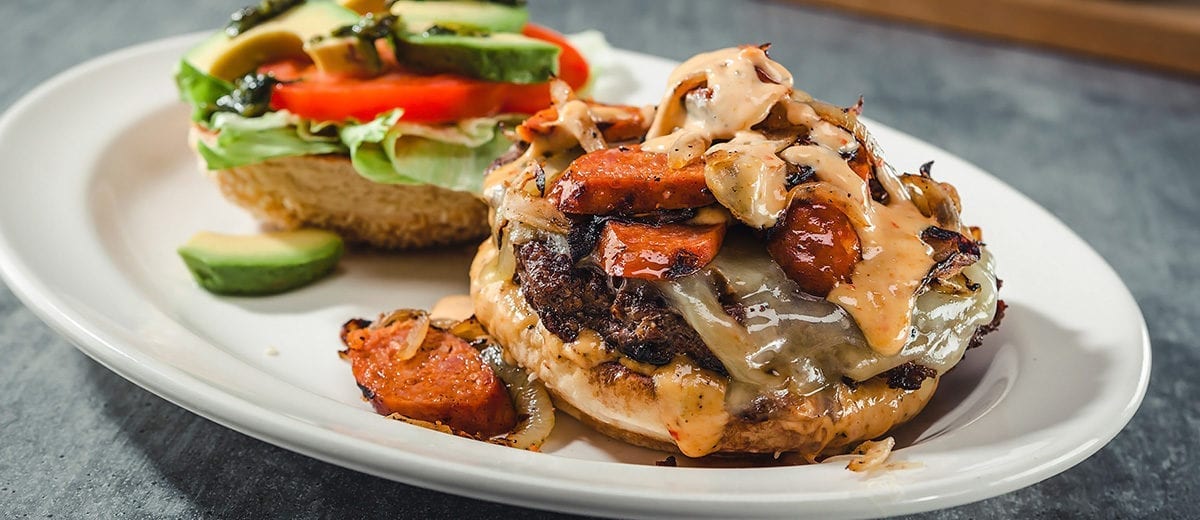 Cabo Burger
Ground chuck grilled beef patty top with pepper-jack, cheddar cheese, chorizo sausage, grilled onions, avocado, tomato and lettuce on a toasted sesame seed bun with garlic serrano aioli.
INGREDIENTS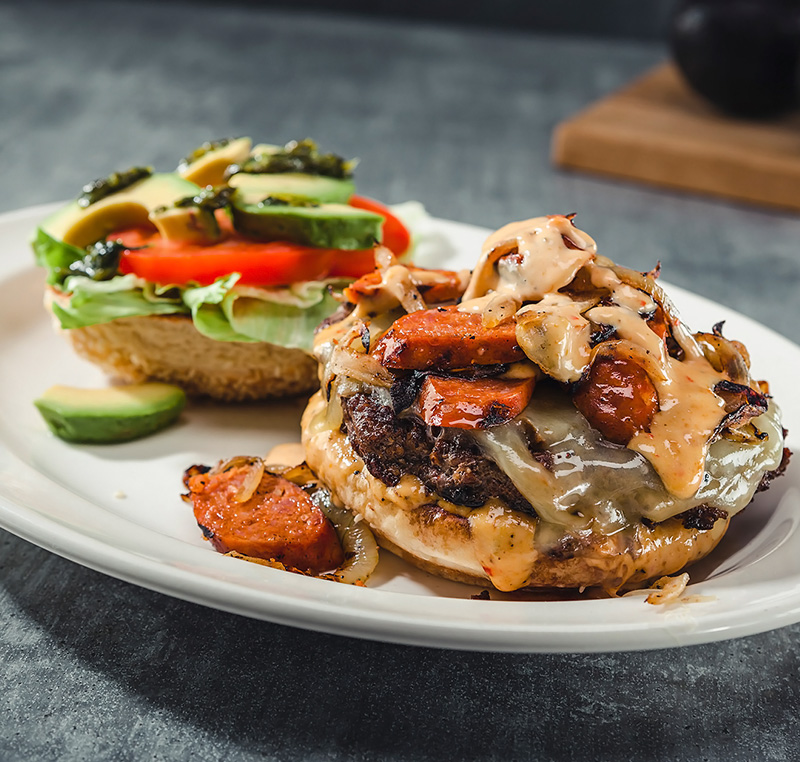 1ea toasted, sesame seed bun
2 tablespoon serrano chili aioli *recipe below
1 ea grilled, beef patty 8oz
1 ea sliced, cheddar cheese
2 oz grilled, sliced, spanish chorizo
4 ea sliced, grilled onion
4 ea sliced, avocado
2 ea sliced, tomato
1 ea fresh lettuce leaves
DIRECTIONS
Spread crown of toasted bun and heel with serrano chili aioli. Top with grilled beef burger, cheddar cheese, pepper jack cheese, Spanish chorizo sausage, grilled onions, avocado, tomato and lettuce.
Place crown on top, and serve with your choice of side!
SERRANO CHILI AIOLI
INGREDIENTS
4 fl-oz Kogi serrano chili sauce
4 fl-oz garlic aioli
DIRECTIONS
Mix together ingredients in a small bowl, date and refrigerate.
See More Recipes

Kogi Salsa Roja


Item #20919
People seek Kogi out. Driving out of their way just to get a taste. Why? One word:

flavor

!
People's palates are changing. They want…no, crave original, uncommon, adventurous flavors. That's Kogi. And now you can take advantage of this trend and serve up the fearless flavor combinations that everyone's lining up for.
See More Sauces