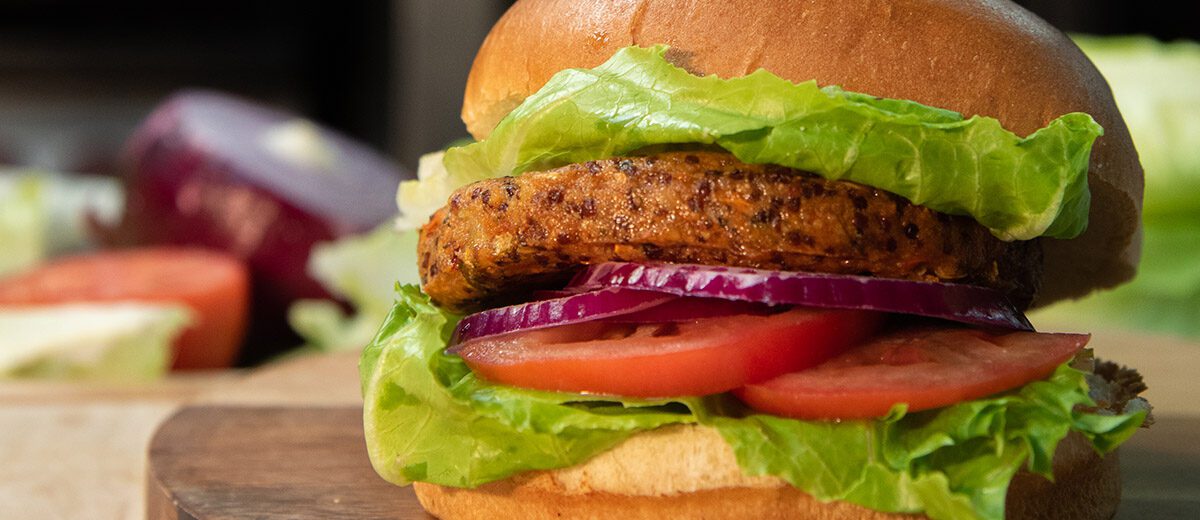 Classic Vegan Quinoa Burger
A classic burger preparation that'll satisfy any appetite with it's high-quality ingredients.
This delicious vegan burger starts with a versatile plant-based patty made with natural and nutritious ingredients that you can see and identify.
Servings: 1
INGREDIENTS:
1 Veggie Life Quinoa Burger Patty
Tomato Slices
Red Onion Slices
Iceberg lettuce leaf
1 burger bun
1 tablespoon vegan mayo
DIRECTIONS
Heat the Quinoa Burger patty per your preferred preparation method.
Grill burger bun and spread on mayo. Dress the bun with lettuce, tomato, and onion.
Top with Quinoa Burger patty and additional lettuce.
Optional: Serve with side of vegan mayo.
Cook's Tip: Veggie Life Quiona burgers can be cooked a wide variety of ways, including grill, baking, fryer, and airfryer; experiment to see which method you like best.
See More Recipes