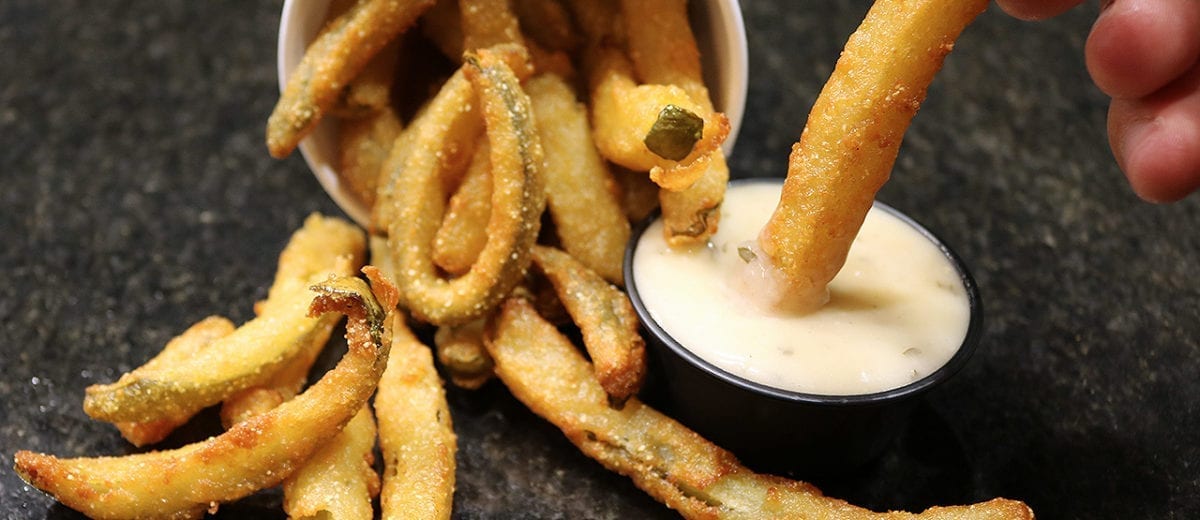 Spicy Battered Pickle Fries, Unique & Delicious
From the restaurant appetizer experts at Anchor®.
You'll be anything but in a pickle with new Anchor Spicy Pickle Fries on your menu! Crispy, tangy thin-cut dill pickle fries lightly coated in a premium cornmeal and spicy mustard batter bring houemade appeal. Watch them fly off the menu as heat-seeking guests order them for snacks, appetizers, premium sides and more!
Item #18091
Pack: 4/3lb
Anchor® is a registered trademark of McCain Foods USA, Inc.