Spaghetti Bolognese
An easy convenient meal for your students. Can be made with real sausage or a vegetarian/vegan substitute. Great meal for a to-go lunch, and easy to reheat!
INGREDIENTS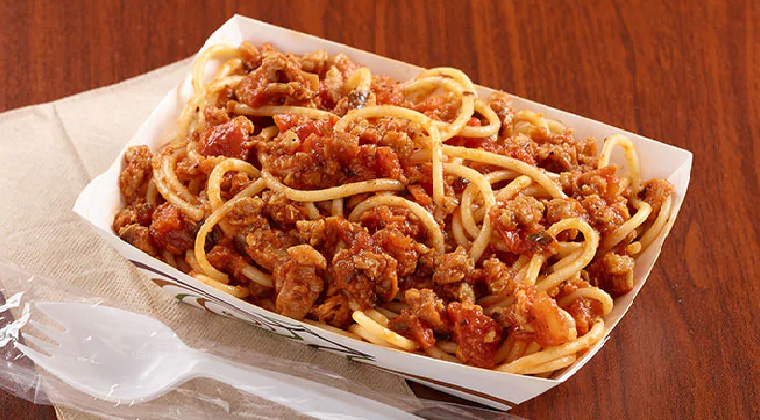 192 oz sausage style crumble/ vegetarian style crumble
12 lbs spaghetti pasta
8 oz whole grain rich blend
8 cans low-sodium spaghetti sauce
100 oz grated parmesan cheese
DIRECTIONS
Cook pasta according to instructions.
Drain pasta as quickly as possible, rinse in colander in cold water to stop the cooking process, drain again.
Place pasta sauce, Italian seasoning and sausage crumbles in large stock pot or steam kettle, whisk well.
Cover and heat over low heat until sauce reaches temperature 165˚F or higher.
Portion 1 cup of spaghetti using 1-8 oz, serve onto try.
Top with 1-4 oz of sauce and 1 oz of parmesan cheese.
See More Recipes