September: Southwestern Mini Tacos
Delicious tacos, but make them unique.
Featured for September in our 2021 UniPro calendar.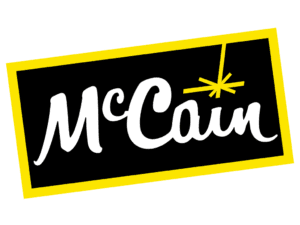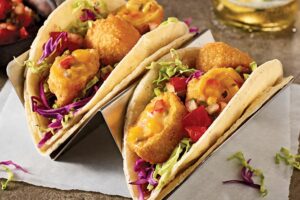 Fluffy flour tortillas stuffed with crisp, shredded green and purple cabbage and crunchy breaded fire-roasted corn, jalapeños and cheese. Together, you have a load of flavors
in each and every bite. Serve with a side of salsa fresca, or
your choice of salsa.
Ingredients

Anchor® Spicy Jalapeno Cheddar Corn Nuggets
(or substitute for Jalapeno Cheddar – Item #21742)
3-4 per taco
Flour Tortillas
2
Shredded Green & Purple Cabbage, crisp
Handful
Jalapenos, diced
2 tbsp.
Salsa Fresca
Enough for a side
Directions:
Prepare corn nuggets as directed on packaging.
Add cabbage to flour tortilla.
Place corn nuggets on top along with jalapeño and add side of salsa fresca.
FIND MORE RECIPES