UniPro Foodservice Inc. works with hundreds of Members and Suppliers to ensure operators get only the best.
At some point over the last few days, UniPro has been a part of your life. It might have been when you were paying for your kids' lunches at school, going to dinner with friends or just grabbing a coffee at your favorite spot. That's because UniPro is the largest food distribution cooperative in the world.

Great Menus
Improve your operation's performance with vital industry knowledge, timely deals and menu management tools.
LOGIN TO GMSH
Strength in Numbers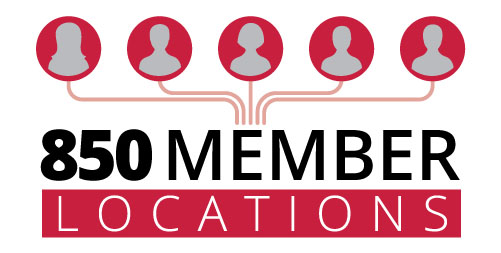 UniPro Foodservice, Inc.® is the largest foodservice distribution cooperative in the United States, with over 850 distribution locations to serve you.
UniPro distributors provide quality foodservice products to over 800,000 customers just like you. This assures you the optimum variety of product, at competitive prices. The UniPro network of distributors is dedicated to be your local market source for quality products and services.
Purchasing Power
The UniPro organization is the nation's #1 Foodservice distribution network for the industry's leading national brands. Our collective sales volume exceeds $119 Billion! This leverage allows us to purchase products as well as anyone else in the industry. This superior buying leverage is passed on to you. We buy better, so you buy better. It is also reflected in the high standards of quality in every case purchased.
Global Sourcing
Globally sourcing products from hundreds of manufacturers, UniPro is typically the largest or second largest customer to the industry. This gives you the greatest variety and guarantees quick access to quality foodservice products. UniPro partners worldwide with over 500 manufacturers. We provide products, services, and solutions beyond Food Safety, Service Providers, Technology, Great Menus, Start Here or Operator's Edge.
Local Service
Distributors like Dennis, who belong to the UniPro Foodservice network, have greater flexibility and capability when it comes to servicing restaurants and foodservie operations. We know our customers, local market conditions, and the latest trends. Plus, Dennis is 100% owned by our employees, this independent ownership allows us to make decisions and take action quickly to react to changing needs and circumstances.
Why Buy Independent?
When you choose to work with a UniPro independent distributor like Dennis, you're working with the leading foodservice professionals in the business. The UniPro distribution network boasts more than 850 distribution locations to serve you.
"Independent ownership allows UniPro's distributor shareholders to react quickly to your needs without the red tape inherent in working with national distributors."
Great Menus Start Here™
Operators rely on the high performance of national brands, and our traditional label and specialty brand products in all categories. Operators also know the success of any restaurant is driven by its menu.
Great Menus Start Here™ provides you timely market information, consumer and menu trend insights, promotions and incentives that will increase your bottom line and improve your performance.
Timely Market Information
Consumer and Menu Trend Insights
Promotions and Incentives
UniPro Foodservice Brands

UniPro Foodservice is rooted in foodservice with trusted brands you rely on day after day. In addition to access to the industry's most recognized national brands, UniPro has a wide variety of both traditional and specialty brands to serve every aspect of the industry.
Unique Products
You need it? We have it …or we can get it! Our portfolio of products include renowned national, regional and a variety of exclusive private brands to offer you so many options. We offer the right products at the right price across all categories of restaurants and food service operations.
Learn More About Our Products