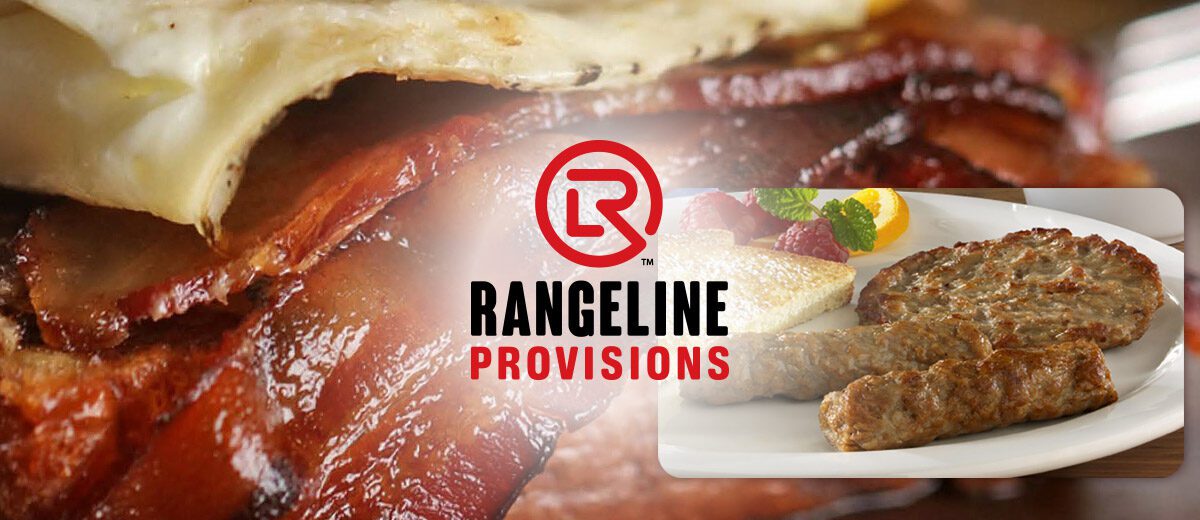 Rangeline Ready-to-Cook Bacon & Pre-Cooked Sausage
Rangeline™ knows morning menu needs. They're ready to meet today's expectations of uncompromising quality and consistency.
Rangeline™ Provisions' bacon and sausage is packaged exclusively for independent foodservice operations like yours by Smithfield Culinary; providing a competitive advantage to deliver quality, consistency and profitability across a variety of menu applications.
Pre-Cooked Sausage
Don't compromise on quality, flavor or consistency when you serve Rangeline Fully Cooked Sausage. Made from superior cuts of lean pork and 100% natural spices, this easy-to- prepare sausage delivers a firm bite with authentic Rangeline flavor. No MSG, no hormones, no artificial color or flavors.
FC Sausage Patty 1.5oz #26896
FC Sausage Patty 2 oz #26897
FC Skinless Sausage Link #26898
Download the PDF
---
Ready-to-Cook Bacon

All Rangeline Bacon is made fresh from top-quality pork bellies, cured with a special cure, and hardwood-smoked for true bacon flavor. Featuring natural hickory and applewood smoked for true "country bacon" flavor.
18/22 Hickory Smoked #26893
14/18 Hickory Smoked #26894
14/18 Applewood Smoked GF #26895
Download the PDF
---
At Rangeline™ they know a thing or two about meats. Beef, pork, and even some poultry – they are experts at raising and distributing quality products around the country. Learn More About Rangeline™