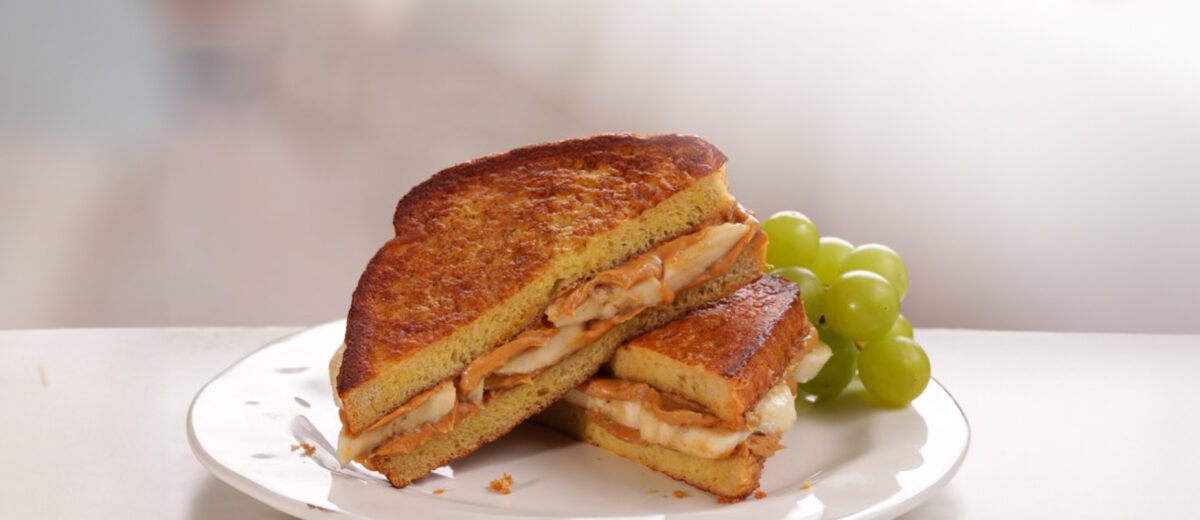 Peanut Butter Banana French Toast
Delicious and Nutritious Peanut Butter Banana French Toast perfect for K-12 School Food Programs
Introducing this Peanut Butter Banana French Toast to your K-12 school food program offers a delightful blend of flavors and provides essential nutrients that are vital for students' growth and development. The combination of whole grains, protein, healthy fats, and fruit makes this dish both satisfying and health conscious. Give it a try, and watch as students eagerly enjoy this scrumptious creation. It's a win-win for everyone involved – happy, healthy students and a successful school food program.
Serves: 20
INGREDIENTS
40 pieces Sunny Fresh® Whole Grain Cinnamon Glazed French Toast (Item #27788)
2 lbs. Peanut Butter (Item #24677) / Alternative (Item #9007)
10 Ripe Bananas (Item #26102/26105)
DIRECTIONS
Place 20 pieces of thawed French toast on a lined sheet pan
Spread approximately 2 Tbsp of nut butter (or alternative) on one French toast
Slice bananas and place on top of nut butter
Top each slice with one of the remaining slices of French toast
Heat gently, covered in a 200˚F oven for 5 minutes, being careful not to melt the nut butter too much.
See More Recipes