Panzanella Bread Salad
Summer is upon us and so to is the transition from slow cooked heavy braised foods of winter, to the fresh vibrant colored dishes of Summer.
One of our favorite summer salads is the panzanella; an Italian bread salad created to utilize stale breads not suitable for other culinary applications; waste not want not. The bread is brought back to life once given the chance to absorb the balsamic based dressing. The addition of fresh tomatoes, cucumbers, onions, mozzarella and basil make this salad a great shareable summer classic. Amp it up with the addition of lobster, grilled fish, sliced beef, chicken or pork; cubed watermelon or grilled corn are also nice additions to a panzanella.
This recipe was broadcast LIVE on Facebook, Twitter & Instagram.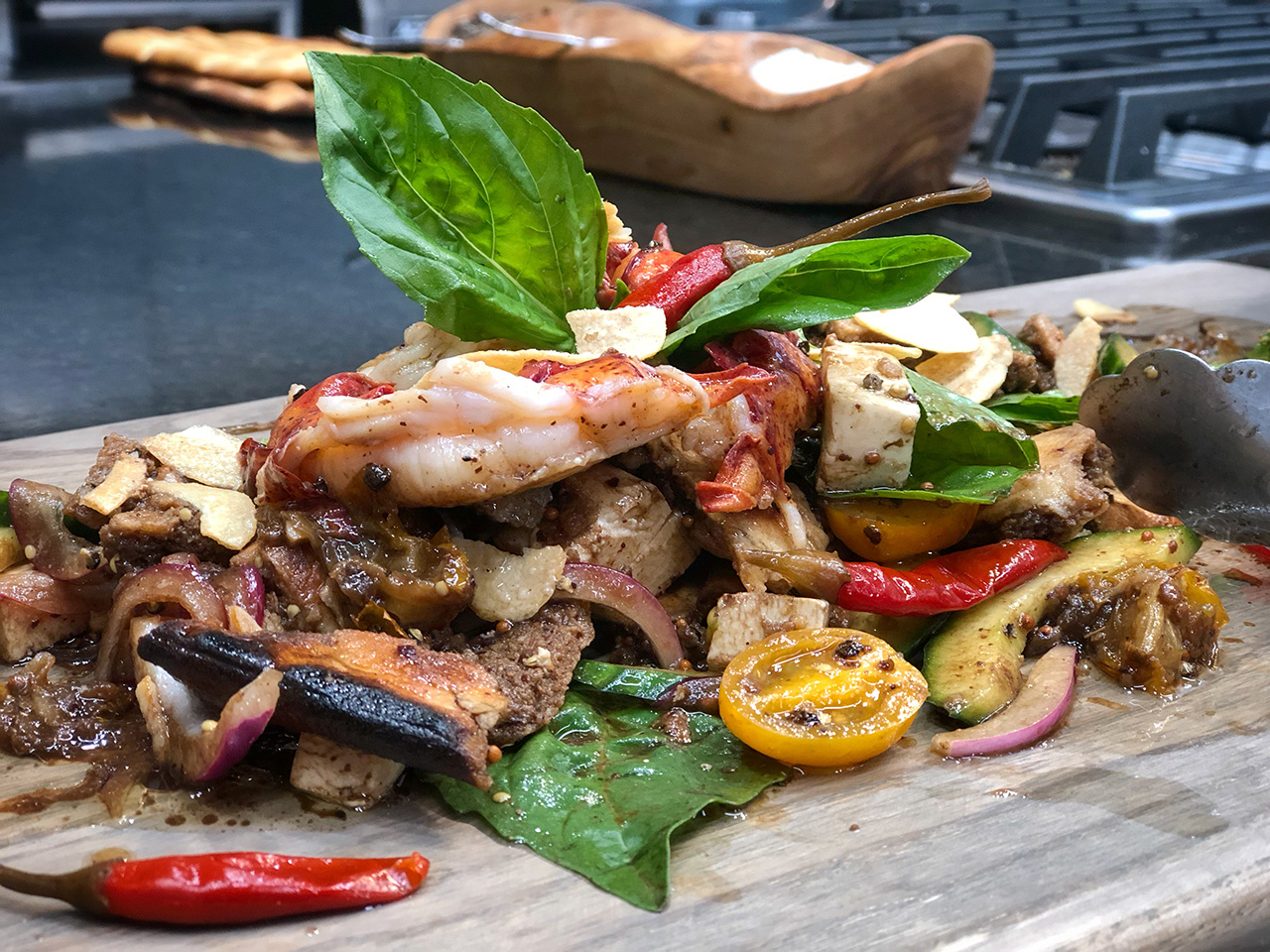 INGREDIENTS
For the Dressing:
1 cup balsamic vinegar
1 Tblsp whole grain mustard
2 Tblsp ground sumac
12 crushed cloves roasted garlic
1 cup olive oil, blend oil or canola oil
S&P to taste
In the Salad:
4 cup torn stale bread. Crusty bread such as a baguette will work great. I used pizza dough bread and grilled naan
1 cup seedless cucumbers, sliced
2 cup tomatoes, feel free to mix it up
4 oz shaved red onion
1 cup cubed mozzarella cheese, feta or shaved parmesan work well
12-16 leaves hand torn basil
DIRECTIONS
Whisk together all items for dressing except for oil, Slowly add oil to make a rough vinaigrette..not to worry about separation. Season with S&P
Add torn bread to dressing and toss to allow bread a chance to absorb some of the dressing. Add remaining ingredients, lightly toss to incorporate dressing.
Plate family style & garnish with a sprinkle of smoked salt, Calabrian chili peppers and garlic chips
Transform the salad into a meal by adding protein of choice
See More Recipes