Monte Cristo Biscuit
In a new take on Monte Cristo sandwiches, ham and cheese are layered in whole grain biscuits. The tasty little sandwiches bake until the cheese is gooey, then a dusting of powdered sugar.
INGREDIENTS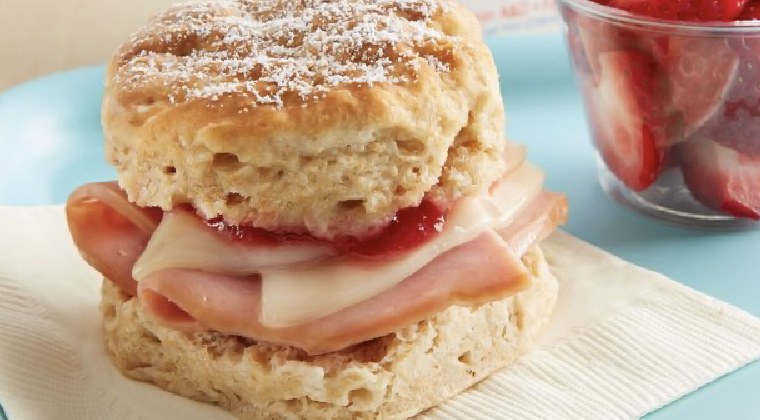 2 oz whole grain biscuit, split
1 oz ham slice
1 teaspoon strawberry jam
powdered sugar
DIRECTIONS
Open thawed biscuit and fill with ham and cheese; spread strawberry jam on inside of top biscuit.
Heat in 350˚F convection oven 5-7 minutes or until internal temperature reaches 165˚F, cheese is melted and biscuit is top is toasted.
Remove from oven and immediately dust with a pinch of powdered sugar; serve warm!
See More Recipes