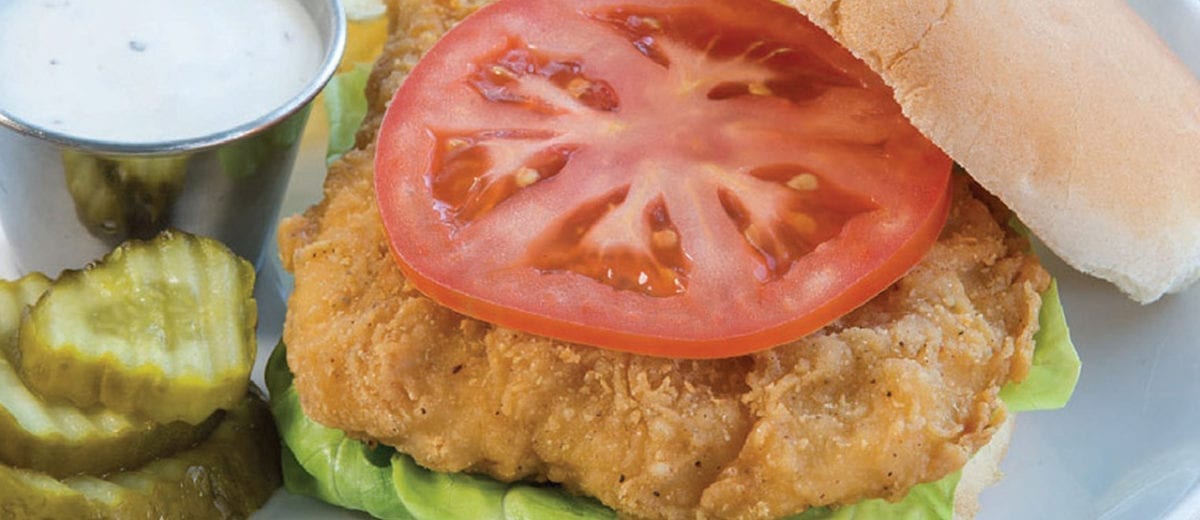 Spicy Bleu Fried Chicken Sandwich
This southern-style fried chicken sandwich hits all the right notes.
Featuring King's Command 5.3oz Chicken Fried Chicken patties – prepared with solid muscle chicken breast fillets, lightly marinated to perfection and then seasoned with a blend of flavorful spices. This delicious and mildly spicy southern-style chicken sandwich is the perfect addition to any lunch menu! Make it uniquely yours by varying the choice of dressings and sides!
Ingredients:
1 each King's Command 5.3oz Chicken Fried Chicken (Item #16298)
1 oz Buffalo Wing Sauce
1 oz Bleu Cheese Dressing
1 each Hamburger Bun
1 each Tomato Slice
1 each Lettuce
Instructions:
Fry CFC for 3.5-4 min in a fryer at 350 degree F. Let drain and place on paper towel.
While cooking the CFC, top the bottom bun with lettuce, bleu cheese dressing and buffalo wing sauce.
Place the cooked CFC on the dressed bun and top with a tomato slice.
Serve next to your favorite sides!