Chef's Pantry: Maine Sea Salt
Seaing the difference a dash will do!
For naturally enhanced flavors, add Maine Sea Salt Co. products to your repertoire. Their Maine-made sea salts are unrefined, dried by the sun and hand harvested.
The job of a chef is to express their flavor palate with every dish being served, and to create rich, unique and memorable flavor experiences for every guest dining at their establishment. Knowing this, the finishing touch of a flavor enhancer as "simple" as salt cannot be underestimated. Many chefs are now taking "final" seasoning in the kitchen to the next level by adding a sprinkle of course salt to the finished dish. Salt has become both a visual and a flavor garnish in it's own right.
You can further refine the palate you wish to share by experimenting with which salts will best bring out the flavors of a particular dish; a smoked salt on meats, a truffle salt on fries or a Pacific pink on seafood are a few ways to get expressive with salts.
If you're looking to get more serious about your salt game, try Maine Sea Salt Co. products. It's just wicked good salt!
Coarse Sea Salt: Item #21992
Maple Smoked Sea Salt: Item #21994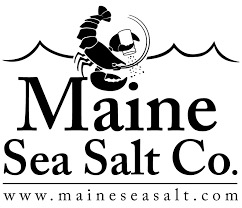 Sprinkle Maine Sea Salt on:
Burgers
Steaks
Fries
Eggs
Seafood
Chocolate
Ice Cream
Salads
Anything!