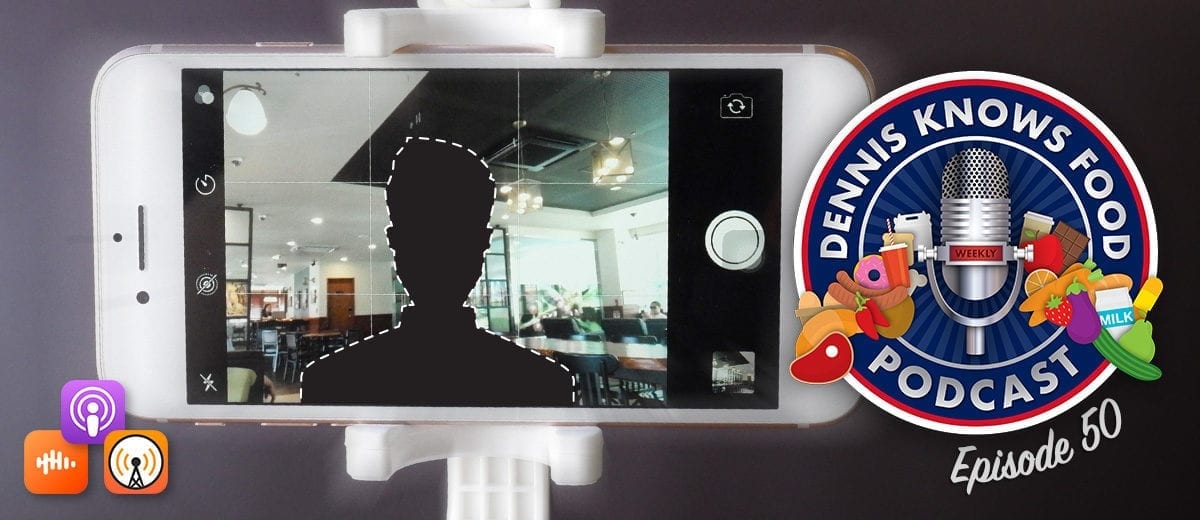 Episode 50 – Looking Like a Pro on Camera, with Brad LaBree
In this episode we're sharing tips for looking like a pro on camera with special guest Brad LaBree.
If you get nervous even thinking about talking on camera this episode is for you! Video and cameras are playing an increasingly impactful role in our daily lives; they're also a great tool for getting in front of customers. But, what happens when you clam up on camera, and the words just won't come out? The future of marketing is video, and the power to compete is in the palm of your hand. So, let's get over the nerves and get you recording with a few tips and strategies for foodservice operators looking to do more with video.
Plus, this week's foodie fact! We're asking, before the invention of the automated bagel machine, bagel making typically required a team of how many people? Find out at the end of the podcast.
LISTEN ON ITUNES LISTEN ON CASTBOX LISTEN ON OVERCAST
Links and product information mentioned in this episode include our website: www.DennisExpress.com. The article [Tips to Look Like a Pro on Camera] by Brad LaBree.
Subscribe to the Podcast – Subscribe Now (Subscribe with iTunes)
We look forward to your feedback, send an email to podcast@dennisexpress.com!