Restaurant & C-Store breakfast options get a boost from Sausage Tots!
Revolutionize how people see meat and potatoes with Jimmy Dean Sausage Tots!
NEW Jimmy Dean Sausage Tots Item #28487
Offer the unexpected with Jimmy Dean quality! Give your guests the quality and flavor they expect with the unique twist of Jimmy Dean® Sausage Tots. They're the perfect addition to your menu, elevating your back-of-house with efficiency and offering you an easy way to add some irresistible creativity across multiple dayparts. Sausage Tot biscuits and gravy anyone?! 🙋
FEATURES & BENEFITS
---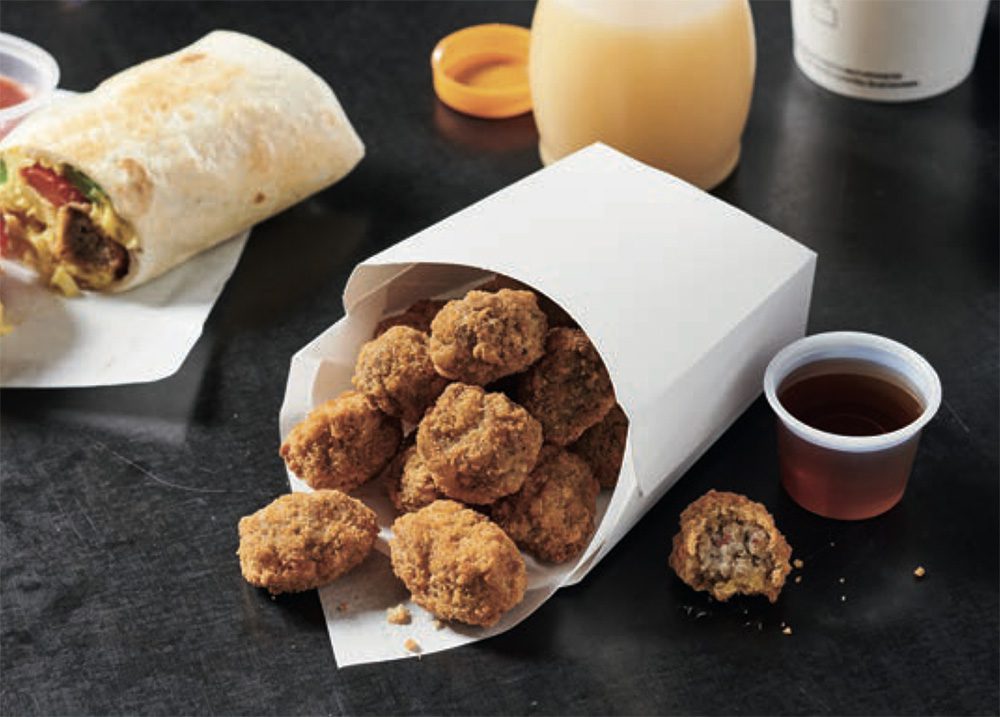 Unique format – Allows consumers to enjoy familiar flavors in an exciting new way
Easy Prep – Ready to serve in 3.5 minutes from fryer or 10 minutes from the oven, allowing you to reduce back-of-house labor costs
Handheld offering – Can be served as an on the go snack making it extremely versatile across any menu
Unique flavor combination – Combines two of patrons' favorite foods, meat and potatoes, in a new way for a best-of-both-worlds treat that everyone will appreciate
---
BE DELICIOUSLY DIFFERENT!
Jimmy Dean® brand is the breakfast leader in repeat buyers.1
31% of Gen Z and 39% of Millennials eat meals on the run.2
1 Nielson Homescan, Total US, 52 weeks ending 12/29/18, Total US-All Outlets
2 2018 Technomic INC., Generational Consumer Trend Report