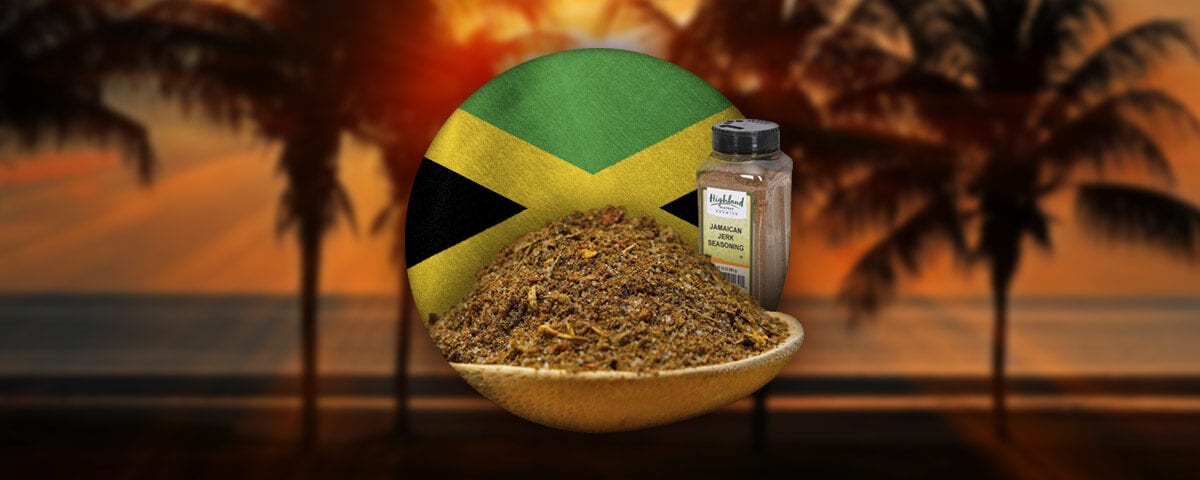 Chef's Spice Rack: Jamaican Jerk Seasoning
When your dish needs an infusion of island life reach into your spice rack and take a palate-cation… courtesy of Jamaican Jerk Spice.
Jerk cooking (also known as jerking) is native to the island of Jamaica. Whether it be dry rubbing or wet marinating – proteins are slow smoked, roasted or grilled in a specific blend of spices. Jerk spice refers to this traditional mixture. Typical Jamaican Jerk Spice is a mixture of All Spice, Garlic, Onion, Sugar and Chili Peppers; together they create a distinct fragrant flavor with a chili pepper after punch.
Jamaican Jerk Seasoning #22145
A few suggestions…
Perfect addition to dry rubs, wet rubs, brines & marinades
Makes a great glaze for lamb
Coat your duck legs with Jamaican Jerk Spice before roasting
Mix with honey, white wine and scallions for a sweet and sassy "island style" chicken wing
Great seasoning for a black bean salad
Add a healthy pinch to your onion/vegetable brine
Create a unique Aioli for a pulled pork sandwich, or use as a taco dressing