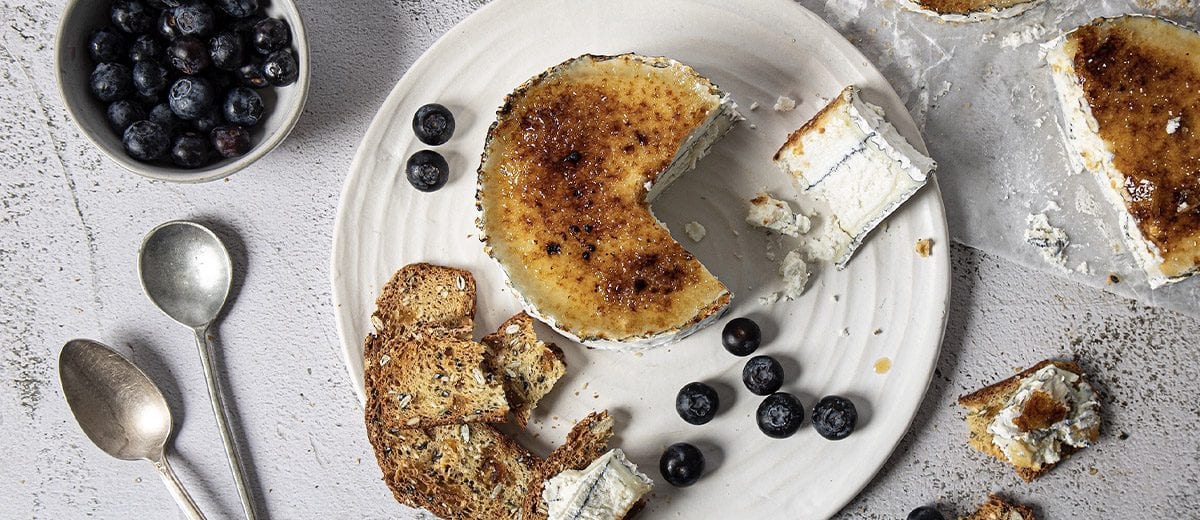 Humboldt Fog Brûlée
Sweet dreams are made of sugar, fire and cheese. Here's your next ridiculously delicious starter.
INGREDIENTS

Humboldt Fog Goat Milk Cheese (25107)
Turbinado sugar
EQUIPMENT
DIRECTIONS
Start by slicing off the top rind of the wheel. Not using a wheel? Cut slices instead and prepare similarly. You'll want some exposed paste.
Sprinkle thin layer of sugar over the paste. Raw sugar works best, but use what you have on hand!
Torch it. Using a culinary blowtorch, heat the sugar until you have a golden brown, crunchy crust. Keep that torch moving so the sugar doesn't scorch. No torch? No problem. Broil in the oven, but keep a close eye on it.
Bust out the crackers, bread, fruit, spoons – whatever your heart desires. Prepare to wow customers with your impressive skills!
See More Recipes