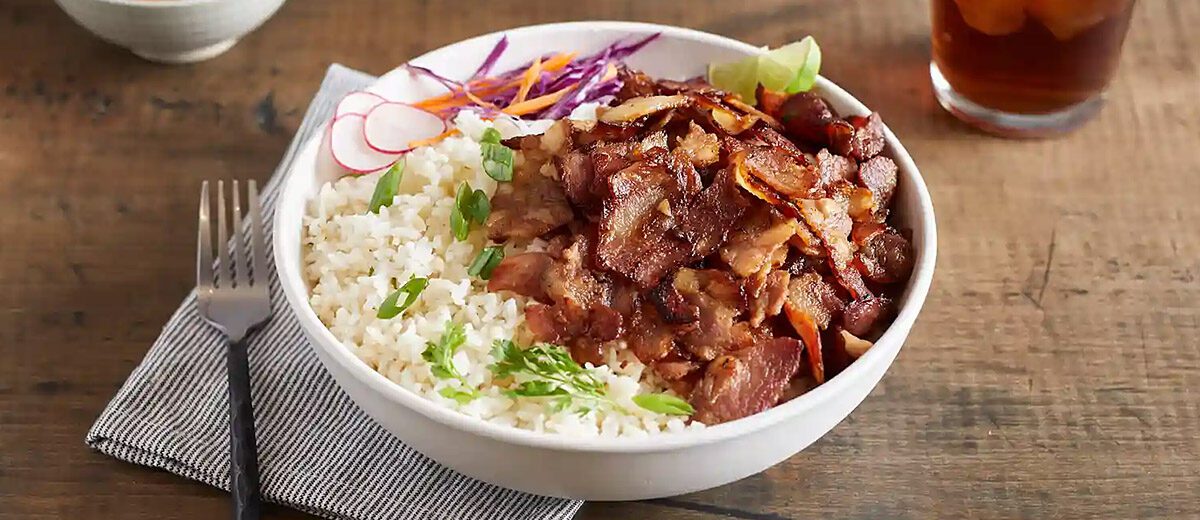 Hillshire Farm® Fully Cooked Sliced Pork Belly Topping
Enticingly thick and melt-in-your-mouth delicious, new Hillshire Farm® Carved Pork Belly is indulgence of a whole different variety.
The precut pieces are marinated with garlic and a hint of Applewood smoked flavor—perfect for imparting savory, premium flavor across your menu. Add the ultimate indulgence to any dish with the savory flavor of Hillshire Farm® Carved Pork Belly.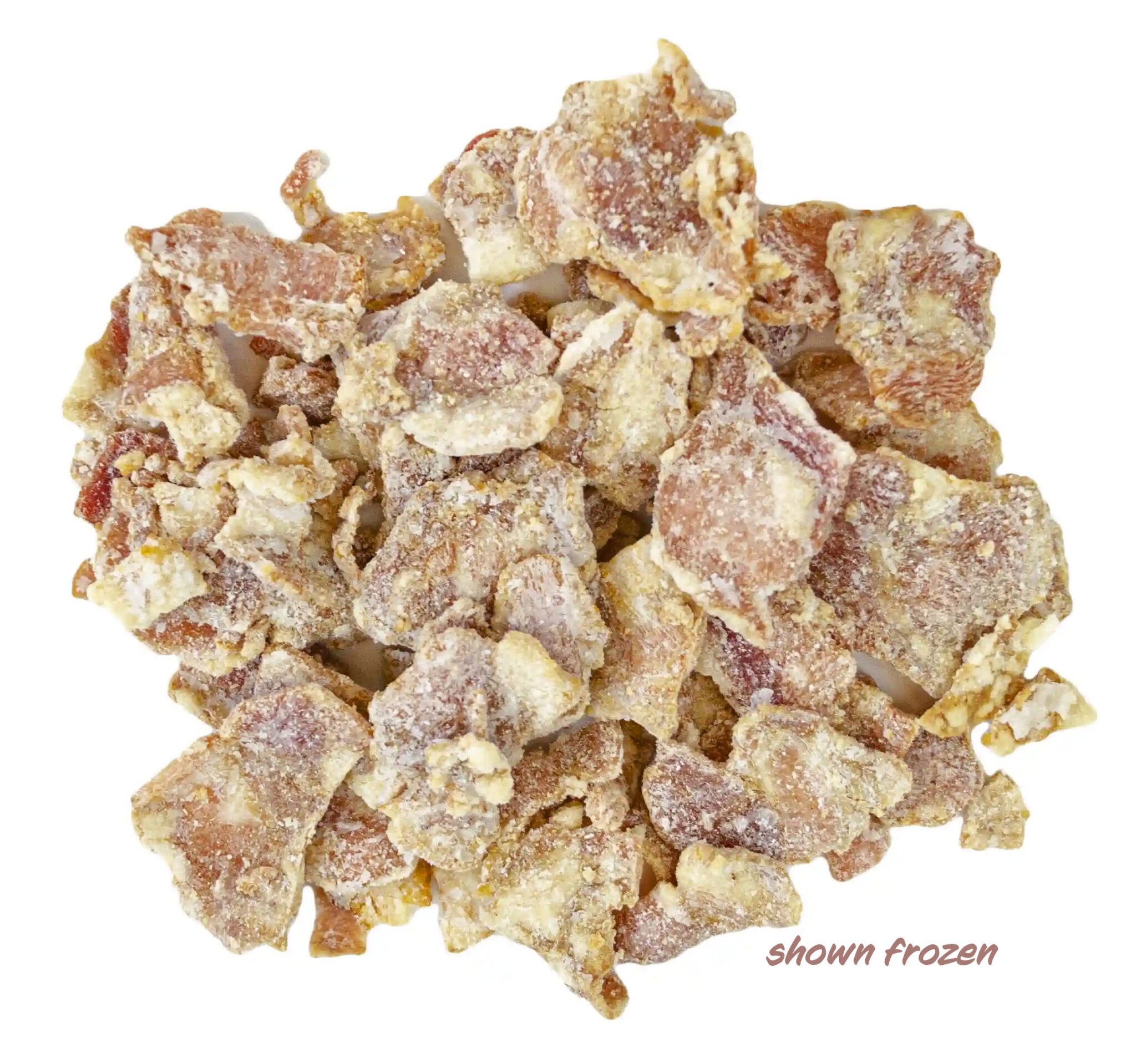 With Hillshire Farm® Carved Pork Belly, it's easier than ever to deliver customers an elevated, decadent ingredient for all kinds of dishes. Fully cooked and ready to serve (2/5lb. bags per case), it's the simple way to bring big flavors across the menu.
Hillshire Fully Cooked, Sliced Pork Belly
Item #

27903
🏆 2023 FABI Award Winner
Menu Idea 💡 Create a signature Smokehouse Pizza featuring sautéed mushrooms, caramelized onion spread, roasted red peppers, smoked cheddar and provolone–all topped with crispy pork belly, thinly sliced crispy bacon and chives.
Indulgent, on-trend flavor provides an ideal way to enhance existing recipes, explore global flavors and create new dishes.
Unique topping option elevates any dish and differentiates your menu.
Convenient, thick-cut pieces allow you to quickly add the desired amount for pizzas, sandwiches, mac n cheese, tacos and more.
Prep versatility enables you to heat with an oven, flatttop, skillet, pizza oven or other equipment.
Fully cooked format adds speed in prep and ensures food safety.
❓ Learn More @ TysonFoodService.com