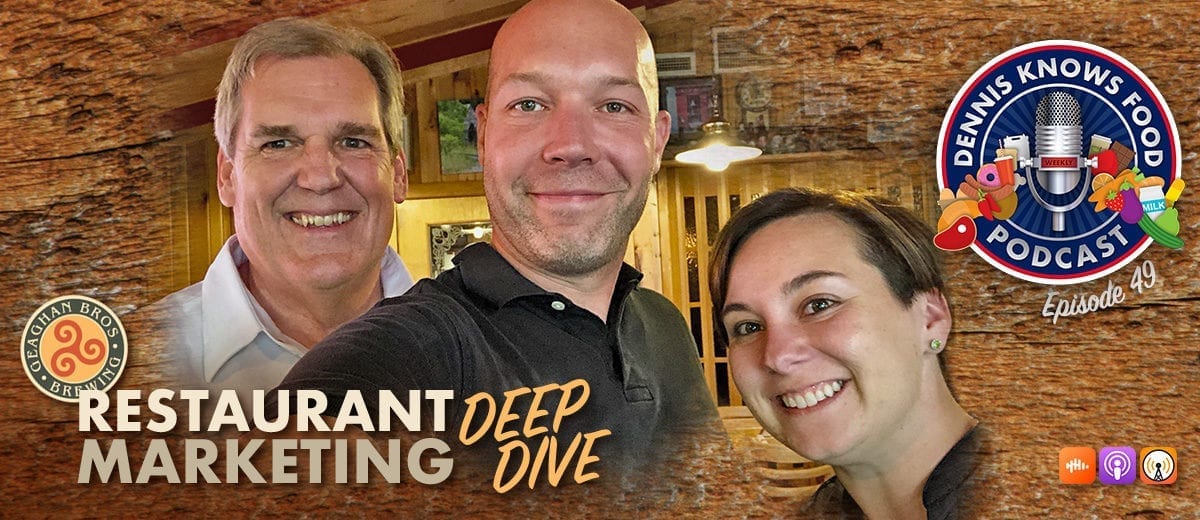 Episode 49 – Restaurant Marketing Deep-Dive, Larry Geaghan & Lisa Sturgeon
If you own or operate a foodservice establishment, you don't want to miss this epic, self-aware
restaurant marketing

deep-dive with two strategic thinkers from Geaghan's Pub & Craft Brewery.

Subscribers to our podcast know that we discuss a wide variety of topics designed to help you grow and improve your business. In this episode, rather than just hear advice on how you can harness the power of your team, market through social media or think like an innovator… you're going to hear how an actual foodservice operation has been successfully putting these tactics to use to grow their business and broadcast their brand to the world!

LISTEN ON ITUNES LISTEN ON CASTBOX LISTEN ON OVERCAST

Links and product information mentioned in this episode include our website: www.DennisExpress.com. To learn more about Geaghan's and to follow them on social media, visit their website [here].

Subscribe to the Podcast – Subscribe Now (Subscribe with iTunes)

We look forward to your feedback, send an email to podcast@dennisexpress.com!