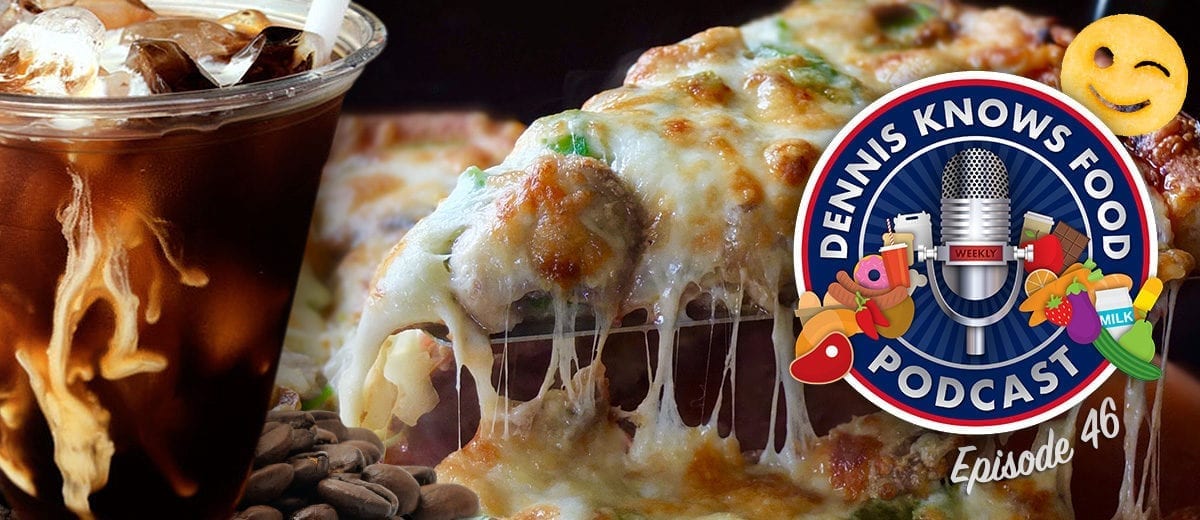 Episode 46 – Cold Coffee, Hot Pizza and New Edible Emoji!
By listener request we're chilling out with cold brew. Plus, we're sharing a MEGA pizza resource, and brand new from McCain – edible emoji!
Just how popular is cold brew coffee? We've got the stats. What makes cold brew different? We'll help you understand the steep. What's the biggest hurdle for foodservice operators? We'll tell you and share the solution in this episode! If you've been pondering how to prepare better pizzas with quality ingredients, how to expand your menu with new flavors and combinations, and most importantly – how to produce more profit from your pies… Then you need to tune into this episode!
LISTEN ON ITUNES LISTEN ON CASTBOX
For this week's foodie fact we're asking, how many acres of pizza do Americans eat per day? If you laid all the pizza Americans consume each day out on a flat surface, how many acres would it take up? We'll have the answer, and then some, in this episode!
Links and product information mentioned in this episode include our website: www.DennisExpress.com
Subscribe to the Podcast – Subscribe Now (Subscribe with iTunes)
We look forward to your feedback, send an email to podcast@dennisexpress.com!