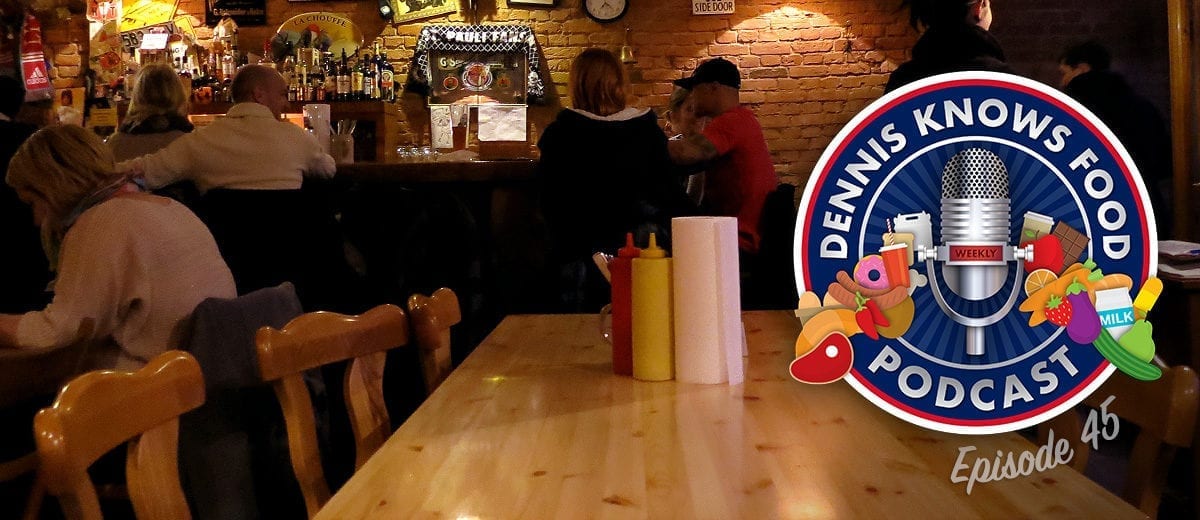 Episode 45 – Spotless Tabletops & Chemical Programs with Jesse Landry
In this squeaky-clean episode we've got tips for spotless tabletops and Dennis Account Executive Jesse Landry joins us for a chemical conversation!
Cleanliness throughout an entire operation is an extremely important part of foodservice management. For help with training new employees, or as a reminder to experienced staff, we're sharing steps to help your team maintain an immaculate environment and reputation. Plus,17 year Dennis Paper & Food Service veteran Jesse Landry joins us for a discussion on chemical programs in foodservice.
LISTEN ON ITUNES LISTEN ON CASTBOX
We're taking inspiration for this week's foodie fact from one of America's favorite Independence Day foods. Hotdogs! This week's foodie fact is brought to you by Kayem, New England's premier hotdog manufacturer. According to TIME Magazine, Americans eat 20 billion hot dogs per year. We're asking, in millions, how many hotdogs do Americans consume each year on the 4th of July?
Links and product information mentioned in this episode include our website: www.DennisExpress.com
Subscribe to the Podcast – Subscribe Now (Subscribe with iTunes)
We look forward to your feedback, send an email to podcast@dennisexpress.com!