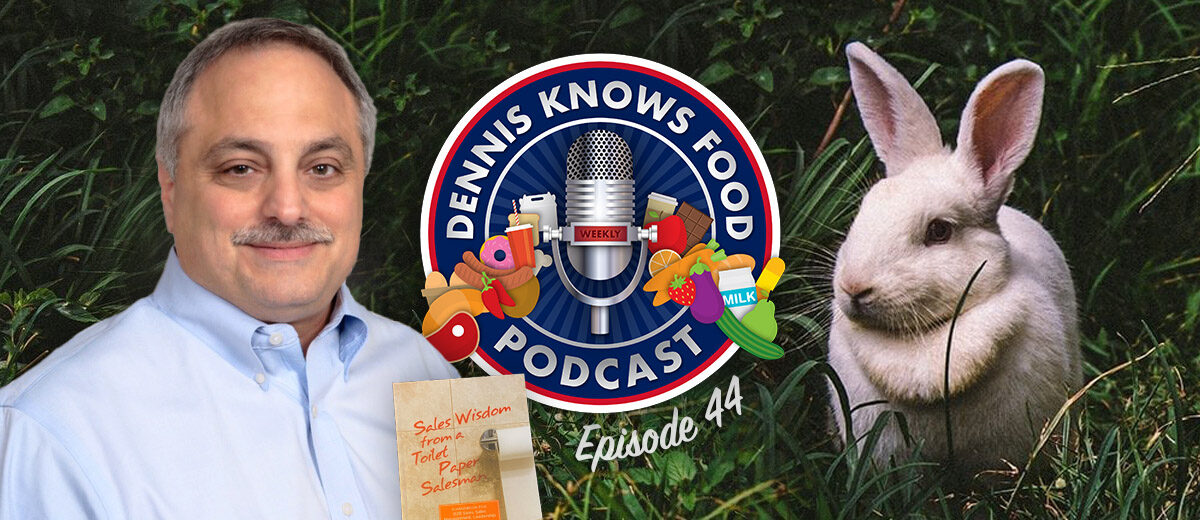 Episode 44 – Down the Rabbit Hole with a Special Guest, Author and Salesman Michael Mirarchi
This episode offers up experience-based insights for today's foodservice operators. Join us for an open-ended conversation with fellow industry professional, and author of "Sales Wisdom from a Toilet Paper Salesman," Michael Mirarchi.
Episode 44 takes on a life of its own as Dennis Knows Food host Luke LaBree, and special guest Michael Mirarchi, share their thoughts on a number of trending industry topics – paper straws, eco-friendly packaging, branding, the power of Yelp, social media and more – don't miss this episode!
This week's foodie fact is brought to you by Original Philly – Original Philly Cheesesteak Company crafts enough raw and fully-cooked steak each day to make a cheesesteak that would stretch from South Philly to Atlantic City. We're asking, how long was the largest cheesesteak ever made? Steve's Prince of Steaks and Amoroso's Bakery nabbed the record for world's largest cheesesteak in 2015… how long was it?
Links and product information mentioned in this episode include our website: www.DennisExpress.com and the Michael Mirarchi's book – Sales Wisdom from a Toilet Paper Salesman [HERE].