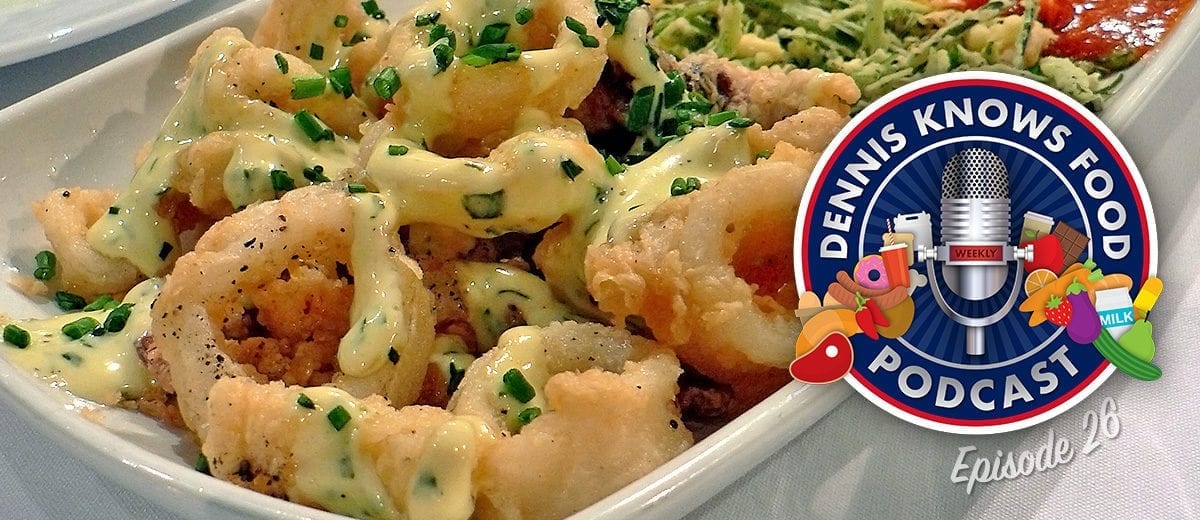 Episode 26 – Five Ways to Boost Fall Sales, Calamari, Tarator Sauce and New Products
It's Thursday, August 17th, and today is National Vanilla Custard Day!

Our foodie fact is not inspired by vanilla custard, but rather by one of this week's new product additions, calamari. Find out where the word calamari comes from in this episode!
In episode 26 of our podcast we'll be discussing five ways to boost fall sales. Autumn is a favorite time of year for many folks, and it's an ideal time to adjust your menu to capture new sales opportunities. We're also going to talk calamari, you'll find out where the name came from, how it's eaten around the world and learn about a sauce that pairs perfectly with it. The sauce we're talking about is "tarator," not to be confused with tartar sauce. Follow the link below to our pinterest page to see the recipe. And on a humorous note we've got a short punny story to share with you.
Fourteen new items have been added to our inventory this week. We'll share more about those in this episode. You can also find more information on these items, including their item number, brand and pack size through the link below.
Links and product information mentioned in this episode include our website – www.DennisExpress.com, and this weeks new products – https://dennisfoodservice.com/new-products-81617.
Tarator Recipe:  
Tarator sauce is perfect for meats, and even better on pita sandwiches like shawarma. It is a universal sauce and can be used on veggies, seafood, beef, chicken, and lamb.
SAUCE BOARD
We look forward to your feedback – you can now email us at podcast@dennisexpress.com – help us make future Podcasts more valuable!
Subscribe to the Podcast – Subscribe Now (Subscribe with iTunes)