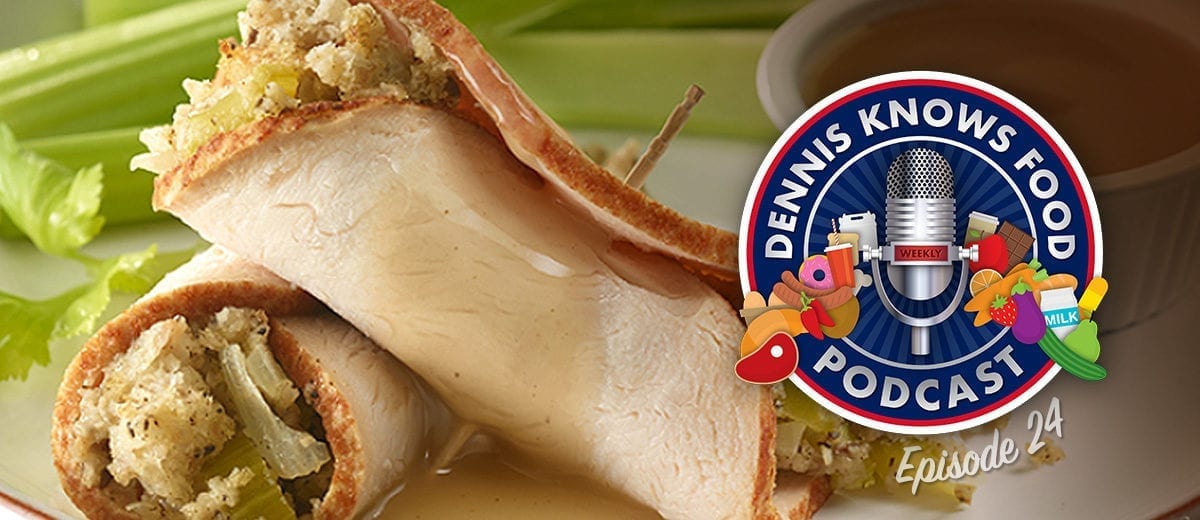 Episode 24 – Consumer Impact on Menu Development, Flat Iron Steaks and New Products
It's Friday, July 28th, and this is episode 24 of Dennis Knows Food!

Our foodie fact is inspired by one of our new products additions this week. This week we have a 2-part question: Jennie-O was founded in what year, and today they produce how many different products? The answers at the end of this episode.
Three new products have been added to our inventory this week. We've added fresh Tender Browned Turkey Breast from Jennie-O. In beef we've added Flat Iron Steaks from South Shore Meats. From McCain, Heavy-Battered French Fries feature a crispy textured batter with puffy and buttery potato insides. These fries serve up great taste with an unforgettable audible crunch.
In this weeks episode we're diving into insights about how the demands of consumers are impacting menu development. We'll share how trends across multiple generations are shaping the direction of dining. We're also talking about a tender cut of beef. The second most tender in fact, Flat Iron steaks. We've posted a new recipe featuring flat iron steaks, which you access through the link below.
Links and product information mentioned in this episode include our website at www.DennisExpress.com. Our recipe for Flat Iron Steak with Peanut Sauce – https://dennisfoodservice.com/flat-iron-steaks-peanut-sauce/. A handy guide for beef cuts in foodservice – https://dennisfoodservice.com/guide-beef-cuts-foodservice/.
Blog Bonus: A Guide for Beef Cuts in Foodservice https://dennisfoodservice.com/guide-beef-cuts-foodservice/.
We look forward to your feedback – you can now email us at podcast@dennisexpress.com – help us make future Podcasts more valuable!
Subscribe to the Podcast – Subscribe Now (Subscribe with iTunes)