Beet & Bean Salad
If you've BEAN looking for a new side dish to add to your culinary repertoire…look no further!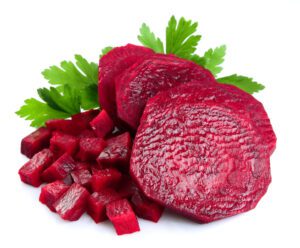 Beans are a super cost-effective way to add both value and diversity to your menu as a side dish offering.  The addition of pickled beets adds a pop of vibrant color, a sweet and sour sass, and a hint of earthy flavor to balance things out.  A major perk of this dish is it fits in regardless of the season; refreshing in the summer and hearty enough for the winter.
We've even added some "Waste Not, Want Not" value and a secret weapon thickener to this dish…but you gotta watch to see for yourself.
More from the Test Kitchen