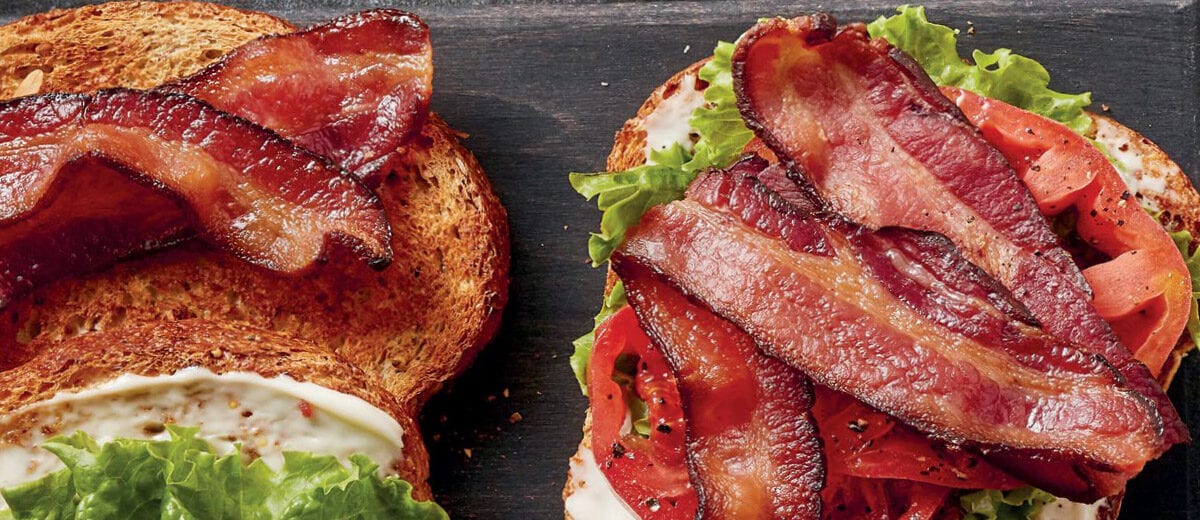 Bacon 1™ Half Slice Bacon

Bacon can be messy, time consuming and space straining. Your guests want bacon – we want you to have a better way.
Introducing Hormel® Bacon 1™ Half Slice Bacon

By creating this half slice, Hormel brings you a superior product option at a time when pre-making sandwiches and burgers is more relevant than ever. For grab-and-go, takeout, and offsite assembly, this bacon is perfect right out of the package.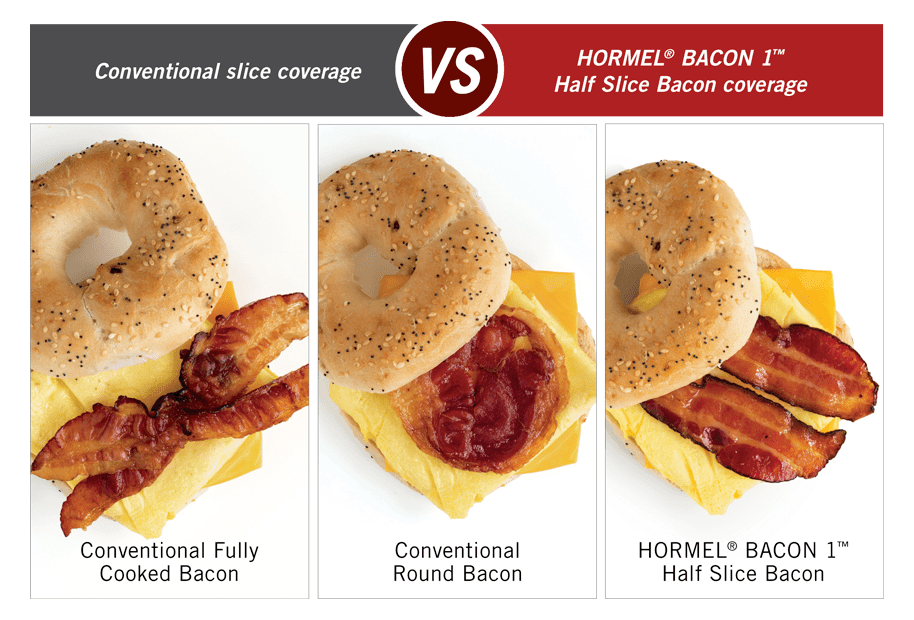 This half slice bacon gives you the same performance and thickness of an 18/22 slice count raw bacon. It's the same revolutionary fully cooked bacon as the original, but it's now sliced in half to save you an extra step. Plus, you'll get portion flexibility and cost control – you can use fewer slices without compromising on coverage.
A truly premium bacon – perfectly done.
It's the same perfectly cooked bacon as the original, just cut in half.
The taste and quality rival bacon cooked from raw.
It clearly out-cuts and outperforms conventional fully cooked bacon.
Simplify your operation – easy, fast and simple prep.
It can be prepared in 5 minutes.
Far less grease and mess than raw bacon.
It's already sliced in half, saving a step.
No paper in the bulk package means less waste and less foreign material.
Really good bacon – really great cost control.
You have complete cost flexibility over your bacon usage.
Half slices fit your bun/bread applications, providing excellent coverage.
Use fewer slices without compromising coverage.
No need to cut or fold your bacon strips, reducing labor.
These premium half slices provide dependable, consistent performance.
Elevate your current precooked offerings by offering a fully cooked bacon that looks, tastes and performs like a bacon cooked from raw.
Bacon 1™ Half Slice Bacon is item #25710
Download the Flyer