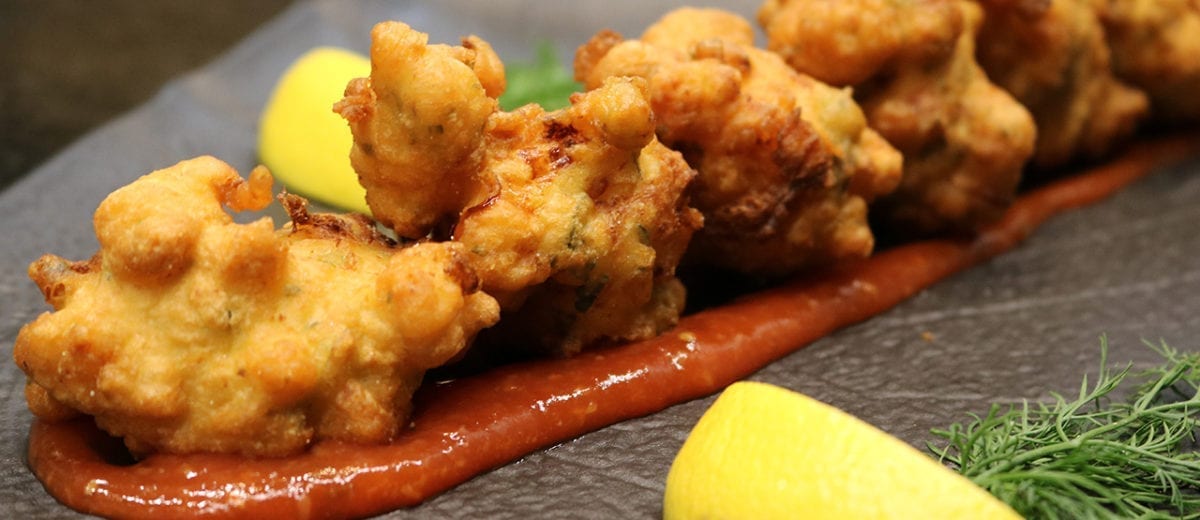 Atlantic Shrimp Fritters
This is our New England spin on a South Florida classic, Conch Fritters.
Our rendition is chalk full of native North Atlantic shrimp! Serve with cocktail sauce, tartar sauce or any sauce that makes your pallet smile. Create a New England seafood fritter by substituting a portion of shrimp with lobster leg meat and clams.
INGREDIENTS

1 cup ea small diced, red, yellow and green bell pepper
2 ea small diced seeded jalapenos
1 cup fine diced, yellow onion
1 cup fine diced celery
4 large chopped dill sprigs
1 tablespoons kosher salt
1 tablespoons garlic powder
1 teaspoon paprika
1 teaspoon black pepper
1 tablespoon dijon mustard
1 cup sour cream
4 ea eggs
4 cups North Atlantic shrimp (Item #20199)
1 tablespoon baking powder
2 1/4 cup all purpose flour
DIRECTIONS
Rough-chop shrimp and mix in with all wet ingredients, vegetables and seasonings. Fold in flour and baking powder.
Form to desired size and fry at 325˚F until golden brown and cooked in the center.
Set fritters on paper towel to drain excess oil. Serve with dipping sauce of choice.
Note: Use a one ounce scoop or teaspoons to transfer batter to the fryer.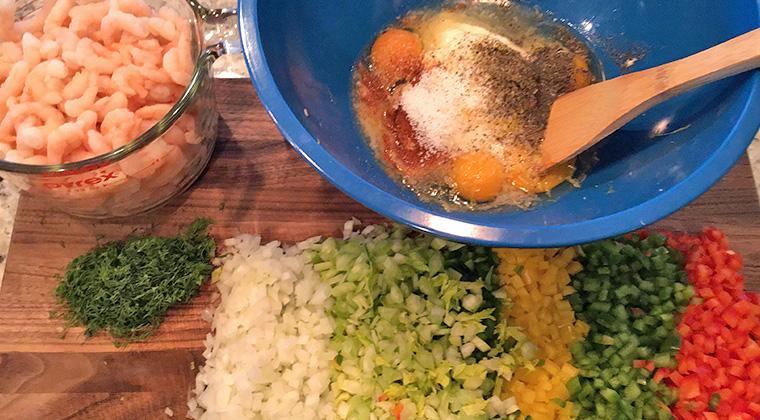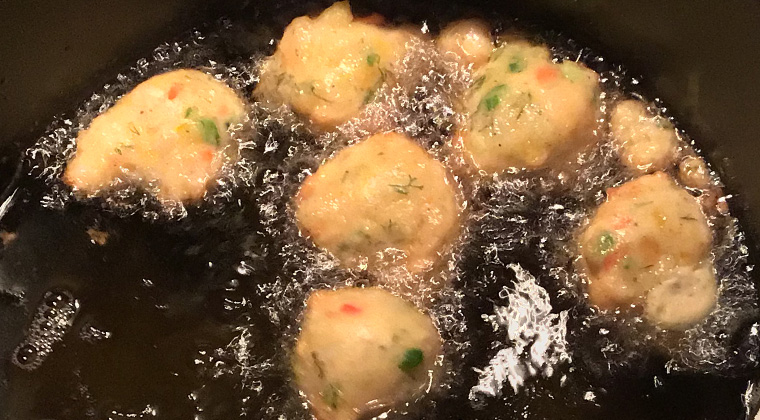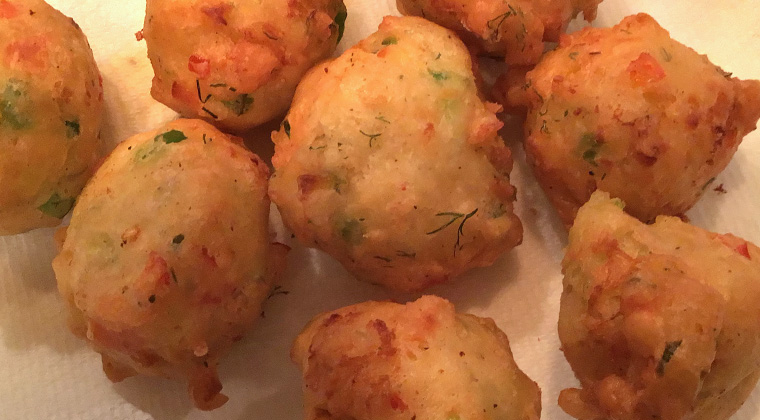 See More Recipes