Simple Joys Shortcake
This simple, summertime dessert is guaranteed to bring your customers joy.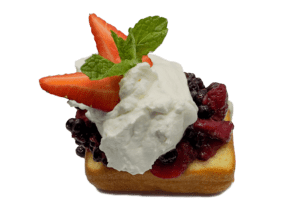 "The summer months are met with many seasonal culinary delights; the simple joys of summer. For me, fresh corn on the cob, lobster rolls, Maine clams, anything BBQ (almost anything), and soft serve ice cream, all fall into that summer simple joy category. But, hands down, one of my favorite summertime treats is a good ol' mixed berry shortcake. Berries pilled high on either a biscuit or sponge cake, topped with fresh whipped cream…yum.😋
For a fun, delicious and unique twist on this simple joy of summer, use a Simple Joy Lemon Cake as the base. The result is simply…delicious…and Simply Joyful."
See more recipes
---
Simple Joys Bakery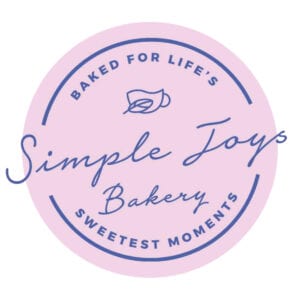 Simple Joys Bakery crafts perfectly portioned indulgence. These individually wrapped cake slices are perfect for plated desserts, takeout, delivery, or as a well-positioned impulse purchase.
Learn more about Simple Joys Bakery