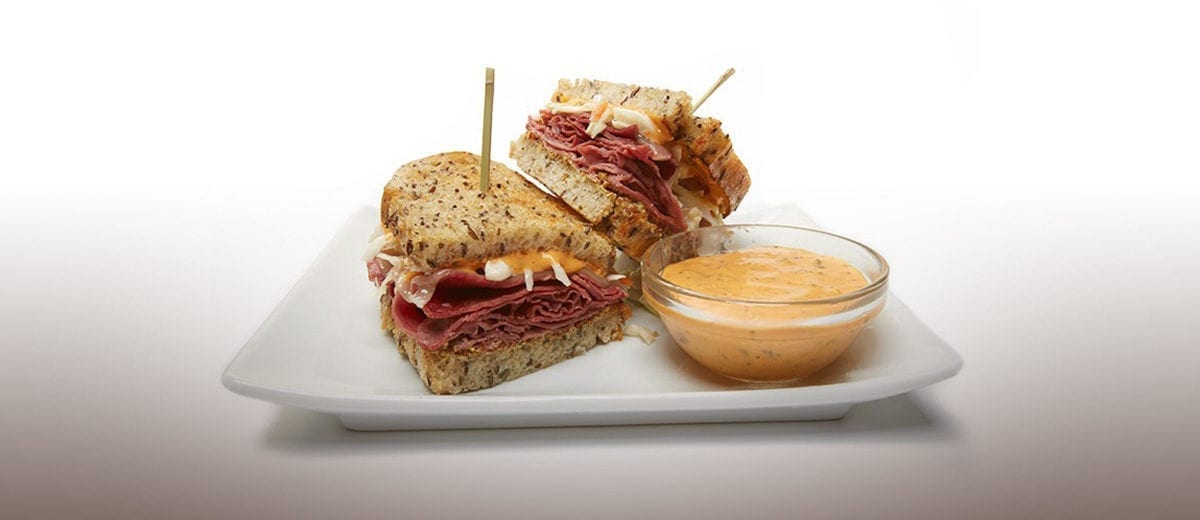 The Rockin' Reuben
A kicked-up classic with a twist! Delicious seeded rye bread grilled to perfection with Swiss cheese and tender corned beef, topped with coleslaw that's been given a jolt from Ken's Chipotle Mayonnaise!
2 slices seeded rye bread, lightly buttered on one side for grilling Item #2291
2 oz coleslaw (prepared using Ken's Chipotle Mayonnaise Item #10421
12 oz corned beef, thin sliced & heated
2 slices Swiss cheese
DIRECTIONS
Place 2 slices of bread, buttered side down, on grill. Place cheese on each slice of grilled bread.
Place Corned Beef on 1 slice of bread, then top corned beef with Chipotle Mayo coleslaw.
Top with remaining slice of bread & grill both sides until crispy. Cut in half and serve immediately.