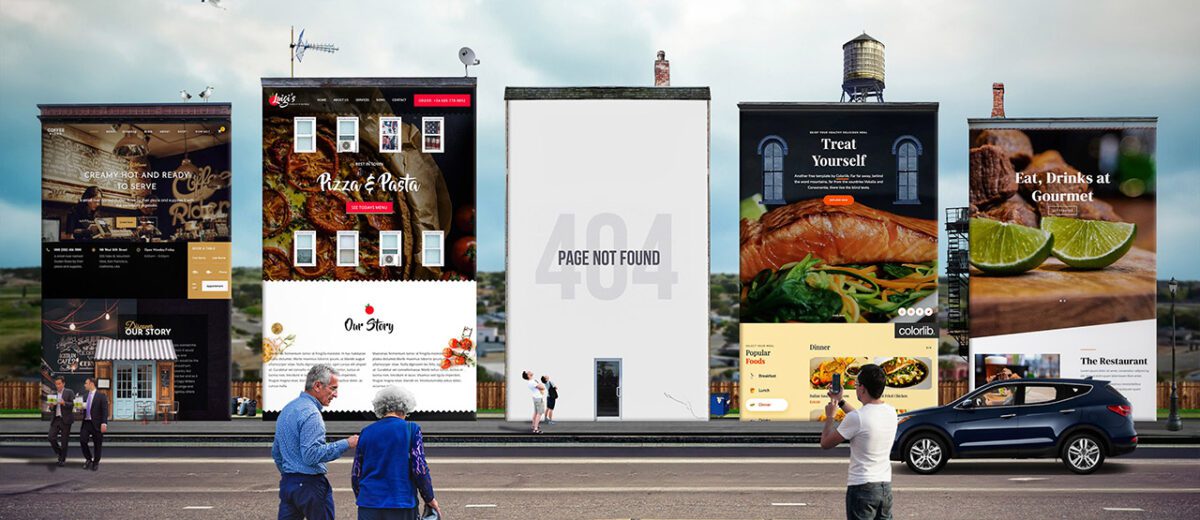 Embracing the Digital Storefront: Why Every Restaurant Needs a Website
By Luke LaBree 🔎
CMO, Dennis Food Service
In today's internet-driven digital age, a strong online presence is essential for any business.
Yet, surprisingly, many restaurants and food-focused operations still operate without a dedicated website. By doing so, they unwittingly limit their potential reach and allow others to shape their brand's perception online.
When your restaurant doesn't have a website, potential customers will follow search results that often lead to user-submitted content, and they'll use this unofficial content to form an opinion about your business. Yes, you may be broadcasting your brand on Facebook, Instagram, or even TikTok – which are all good ways to drive traffic – but these are still third-party platforms of which you're only a user. In this short article, I hope to convince you of why it's important to have a website even if you're utilizing social media. Because let's be honest, if you don't have a website in 2023, you probably need convincing.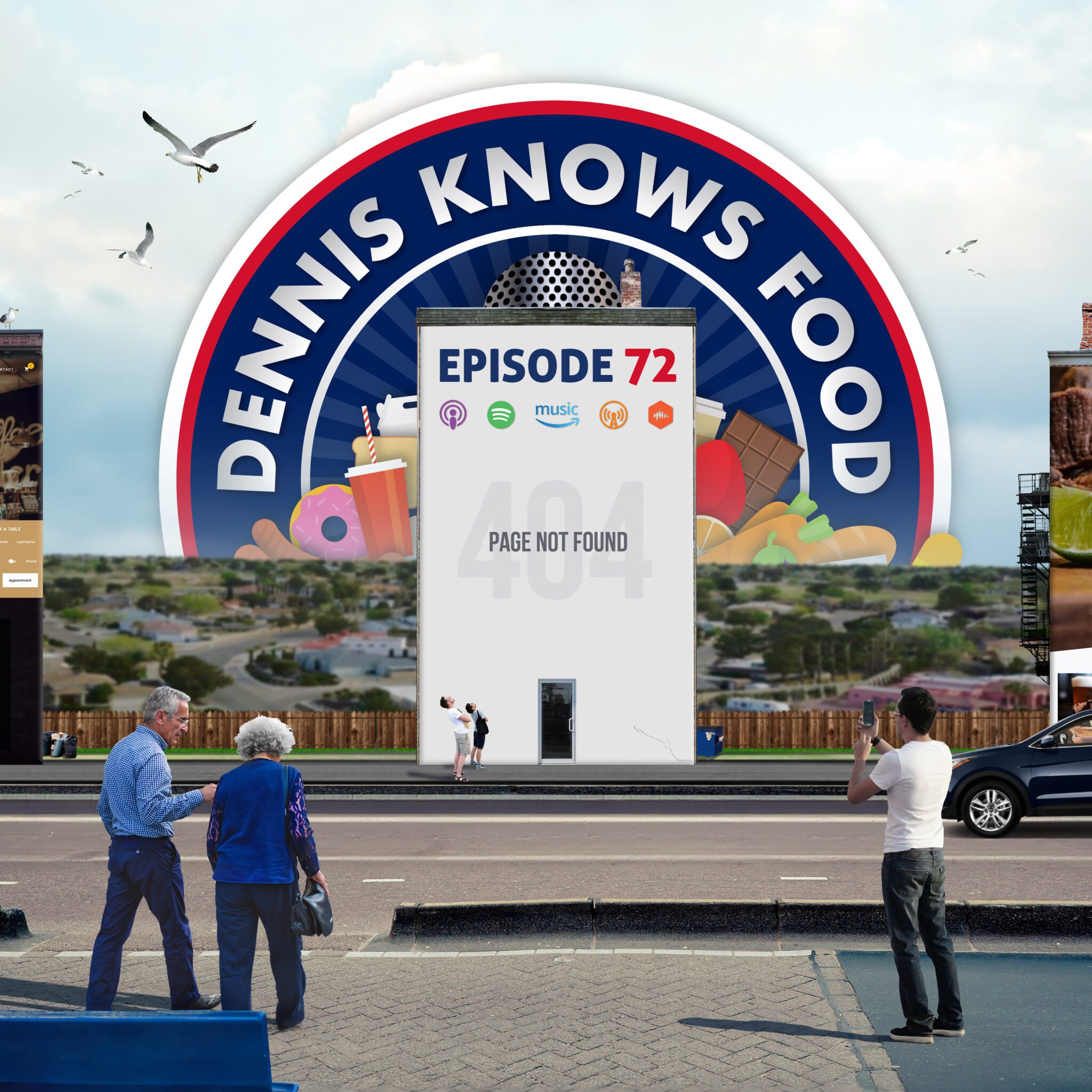 In the absence of a website, and excluding your social media efforts – more on that in a bit – potential customers rely heavily on reviews and photos posted by others to form an opinion about your business. Here's an example of how that happens…
Joey's Diner has a Facebook page. They post regularly and even respond to reviews, but that's as far as they've taken their digital presence. Now, because Joey's Diner is a real place with a phone number and physical address, you'll find it on a map with a quick search. And if you can find it on a map, you can find it on a search engine, i.e., Google. This is where you start to lose control of your digital presence if you're not paying attention.
The websites, apps, and services of the internet propagate themselves with relevant information that will help its users. Two of the most popular services in the foodservice industry are Yelp and TripAdvisor. These services want to deliver local results to their users, so they scour the internet and return the relevant businesses. For our example, let's assume that Joey's Diner is included among them. Since Joey's Diner is only paying attention to Facebook, they are unaware of their "unofficial" business listings elsewhere. Listings that say "unclaimed" at the top and are littered with unresponded-to reviews, low-quality or unflattering photos taken by past customers, and even outdated menus or inaccurate contact information.
When your restaurant, café, c-store, diner, bakery, etc. has a website, you're providing potential customers a direct link to your official brand presence. And while many people will still go to those third-party sites to dig deeper, your official website is there and ready 24 hours a day, 7 days a week, to present your brand's story, values, and unique offerings with an authentic perspective. Yes, you should absolutely claim your business on "review and discovery" platforms like Yelp and Trip Advisor, but as influential as these platforms can be, they don't paint a complete picture.
"But our Facebook page shows up on Google when you search for us." Great. It should! Facebook has essentially become the Yellow Pages of the internet. But your Facebook page is not your business. It's your business engaging on a platform. To put it another way, a Facebook page is to your business as a farmer's market is to a farm. It's where you engage a community, showcase offerings, and create followers who come back again and again to see what's new. A Facebook page is certainly better than no online presence, but it still limits your potential reach to individuals on that platform. Just like the farmer's reach is limited to the people who come to the market. A website welcomes all potential customers and ensures that your business is accessible to everyone.
Furthermore, social media platforms evolve, algorithms change, and the services themselves may come and go. Myspace? Google+? While undoubtedly beneficial, the ever-changing landscape of social media highlights the importance of diversifying your online presence. Relying solely on one platform or category of communication puts your business at risk. Having a website ensures that your customers can find you, regardless of the fate of any particular social media service. It is a wise investment that protects your business from unpredictable digital shifts.
Yes, it is an investment, but it won't break the bank. In fact, building a website in 2023 is going to be a bigger mental investment than a financial one. We've come a long way from the early days of the internet, and much to the dismay of creative marketing agencies, building a basic website is no longer expensive and does not require coding expertise. Numerous online platforms provide straightforward tools and customizable templates that allow users to create a professional website with minimal effort. Platforms such as WordPress, Wix, or Squarespace offer intuitive interfaces, pre-designed layouts, and add-on features that cater specifically to business needs. The average price for these platforms is about $20/month and usually includes a free domain name. You, yes you, can easily knock out a professional-looking website in a few days with minimal resources.
Here's a checklist of what you'll need to make a basic restaurant website:
Your business information, including address, phone number(s), and hours of operation.
A paragraph or two of information about your establishment. This could be the history, the mission or vision, or just a brief welcome statement.
Half a dozen photos, more if you choose. Be sure to include pictures from inside the kitchen, active/happy staff, plated food, the dining area, and any unique context that distinguishes your business from the competition. (Click here for more tips on restaurant photography.)
And lastly, your menu, preferably with descriptions of your dishes/food.
That's it. With these four things, you can build a website for your foodservice business. Restaurant websites do not need to be complex. Providing a few enticing photos, your location, contact details, and a copy of your menu is the foundation. Then, should you choose, you could include customer testimonials, videos, online reservation options, and even online ordering systems, enhancing the overall customer experience.
An authentic website instantly adds credibility to your business. When potential customers find your website, they are more likely to perceive your establishment as trustworthy and professional. It creates an opportunity to showcase culture, values, and achievements, building a positive image that helps distinguish you from competitors.
In a competitive market, a better website can be the determining factor that sets you apart. When comparing two businesses of similar quality, customers are more likely to choose the one with a more attractive, user-friendly website. Building and managing a website is within reach for every business, regardless of size or technical expertise. The benefits of having a website far outweigh the costs, as it enables you to maintain better control of your brand's online narrative, attract new customers, and stay resilient in the face of digital changes.
Don't let the fear of complexity or cost deter you. Embrace the power of a website–your digital storefront, seize the opportunity to showcase your business, and unlock the potential growth that comes from a well-branded digital presence.
Podcast Version | Episode 72 | Dennis Knows Food
The website templates seen in the article artwork above are available to purchase from colorlib.com.