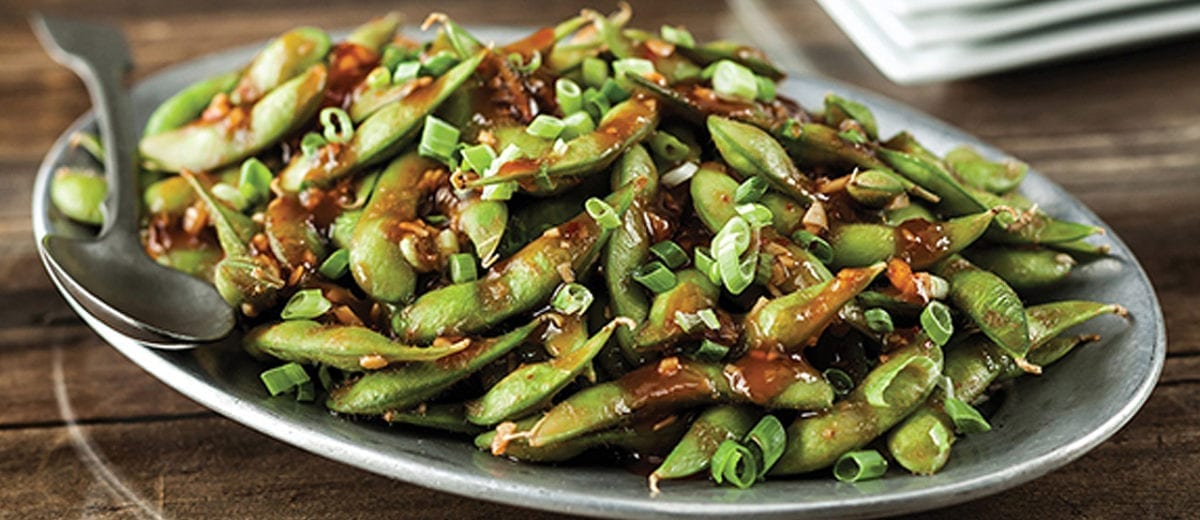 Angry Edamame
Angry Edamame is a simple and quickly-prepared recipe that supports the latest foodservice trends of providing bold international flavors with a sharable dish/appetizer.
Ingredients:
2 cups Mountain Dew Soda or Citrus Soft Drink
0.5 cup Sweet Chili Sauce
0.5 cup Soy Sauce
0.25 cup Sriracha
1 bunch Green Onions, sliced
2 tbsp. Ginger, peeled, diced
2 tbsp. Garlic Clove, minced
Edamame (Item #83137)
Instructions:
Bring the soda, sweet chili sauce, soy sauce, Sriracha, green onion, ginger and garlic to a boil in 12-inch Saute pan.
Boil for 1 minute. Carefully, add the edamame to the pan and stir.
Simmer about 5 minutes or until edamame are 165°F.
Plate dish and sprinkle with chopped green onion.