Meet the Owner
Dale Jameson
Shuttle Driver
We're highlighting our hard-working employee owners! Meet Dale Jameson.
Dale has been with Dennis Paper & Food Service for 10 years. He is our Northern Maine overnight shuttle driver, on any given night his route will start at our warehouse in Houlton, then to Presque Isle and from there his first trek of the night to our headquarters in Hampden beings.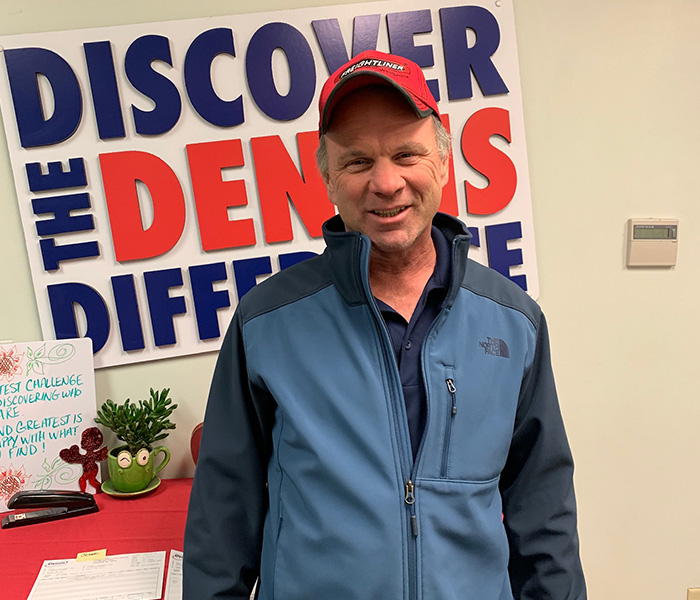 In his free time he likes to do mechanic work on his own vehicles, or those of friends and family. "In the summer I ride my side-by-side or motorcycle a lot, and help out friends and family when needed" Jameson shares. He admits that he isn't much of a cook but does enjoy eating good seafood and steak. "Even though I don't cook a lot, I do like to BBQ in the summer" says Jameson.
When he isn't working on vehicles, or BBQ'ing up something good, you could probably catch him watching a Celtics or Duke basketball game and in the warmer weather he enjoys watching the Red Sox with his daughter. When asked what his favorite thing about working at Dennis was he said, "The people I work with are great. We come in, get along and do our jobs, which I like".
Thank you Dale for exemplifying The Dennis Difference!