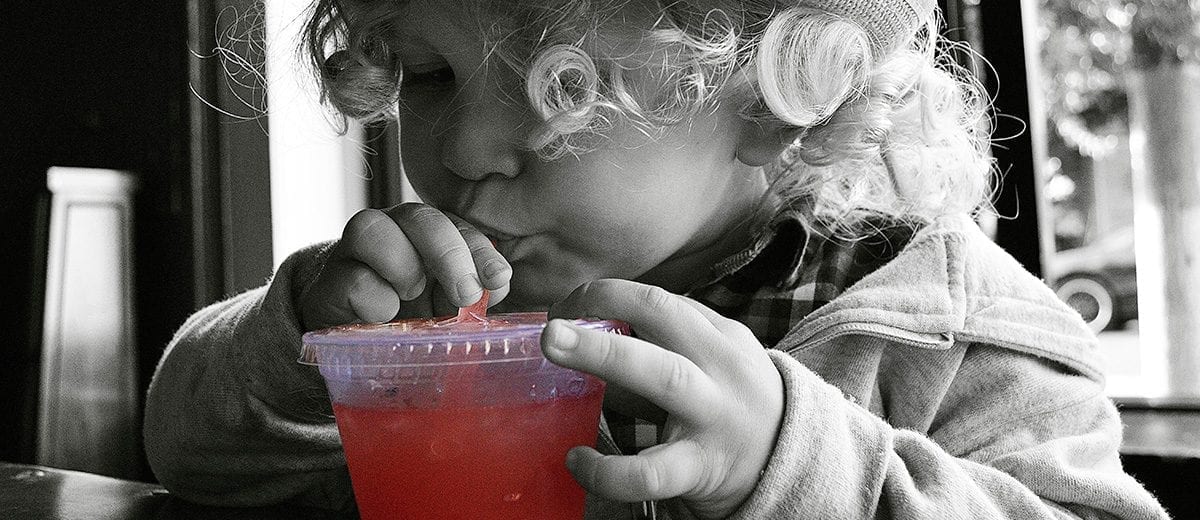 Market Opportunity: Millennials and Their Kids
Looking for a new source for incremental sales? Look to children, specifically the children of Millennials.
According to the NPD Group, Millennials with children increased their restaurant visits by 5% percent in 2018 over the prior year, at a time when the total restaurant industry experienced flat traffic growth.
It is ever thus that busy parents are looking for help when it comes to feeding their families, and catering to them represents a significant opportunity. Millennials themselves—who helped drive such game-changing trends as the growth of fast-casual restaurants, demand for fresh menu concepts, and interest in global and spicy flavors—are in the midst of the family formation stage, and they're turning to restaurants for convenience to help ease their hectic lives.
What is the Market?
According to the Pew Research Center, in 2016 Millennials (the population cohort born between 1981 and 1996) made up 29% of the U.S. adult population and 35% of the workforce; in addition, millennial women accounted for 82% of U.S. births in 2016. And while they're waiting longer to have kids than did previous generations, 48% of Millennial women (ages 20 to 35 at the time) were moms in 2016. More than a million Millennials give birth each year, and the total number of millennial moms (not including adoptive mothers or stepmothers) reached 17 million in 2016.
That's a lot of demand for dinner—as well as breakfast, lunch, and snacks. In 2018, in fact, Millennials with kids made 7.3 billion visits to their choice destination of quick-service and fast-casual restaurants, says NPD. This includes dine-in options as well as takeout and delivery, with 46% eaten at home, 30% eaten at the restaurant, and the remaining percentage spread out among eating in the car, eating at work, at another location, and other places. When at home, millennial parents will often blend a restaurant item with items they prepared.
Key Considerations
There are several important things to keep in mind when reaching out to kids and their parents as a target market.
Convenience is a key driver – According to Technomic, 47% of restaurant orders are for takeout and delivery, and 40% of consumers order differently for off-premise, than on-premise

Implications: Family meal bundles, multiportion grab-and-go options and meal kits, and expedited digital ordering

Offering kids a balanced diet is a priority – Datassential reveals that 80% of parents monitor their kids' diet to some degree, and while healthy eating is the norm at home, they also want that option when dining out

Implications: Fresh natural foods, whole grains, fruits and vegetables, healthful preparation techniques

Exposure to new foods is important – Many parents are concerned that their children are fussy eaters, and 77% of parents encourage them to try new things, says Datassential. The special-occasion nature of dining out represents a food opportunity

Implications: Different kids' menus for different ages, more variety, familiar menu favorites with new flavors and ingredients

Kids influence the decision, and their needs are integral – Regardless of their age, kids frequently order their own food; according to Technomic, in fact, in 78% of families, kids order their own entrées, and 37% order from the regular menu

Implications: Smaller portions of adult items, family-style combo meals, customizable items for children
Did You Know?
Women are delaying childbirth through their 20s. The median age at which women become mothers in the United States is 26, up from 23 in 1994. In 1994, more than half (53%) of women in their early 40s had become mothers by age 24; by 2014, this share had fallen to 39%
More moms are working. Seven in 10 moms with kids younger than 18 were in thelabor force in 2015, up from 47% in 1975
Moms are working more hours. In 2016, moms spent around 25 hours a week on paid work, up from nine hours in 1965. At the same time, they spent 14 hours a week on childcare, up from 10 hours a week in 1965. Dads, too, are spending more time on childcare.
Sources:
Content courtesy of Nestle Professional
Pew Research Center (May 2019), The NPD Group, "Millennials with kids are a growth group for U.S. restaurants" (March 2019); Pew Research Center (May 2018); Technomic, The Flavor Experience – Evolving Family Dining Dynamics, August 2018; Datassential Keynote Report, Kids' Menus, May 2016