A Major passion for food service operations!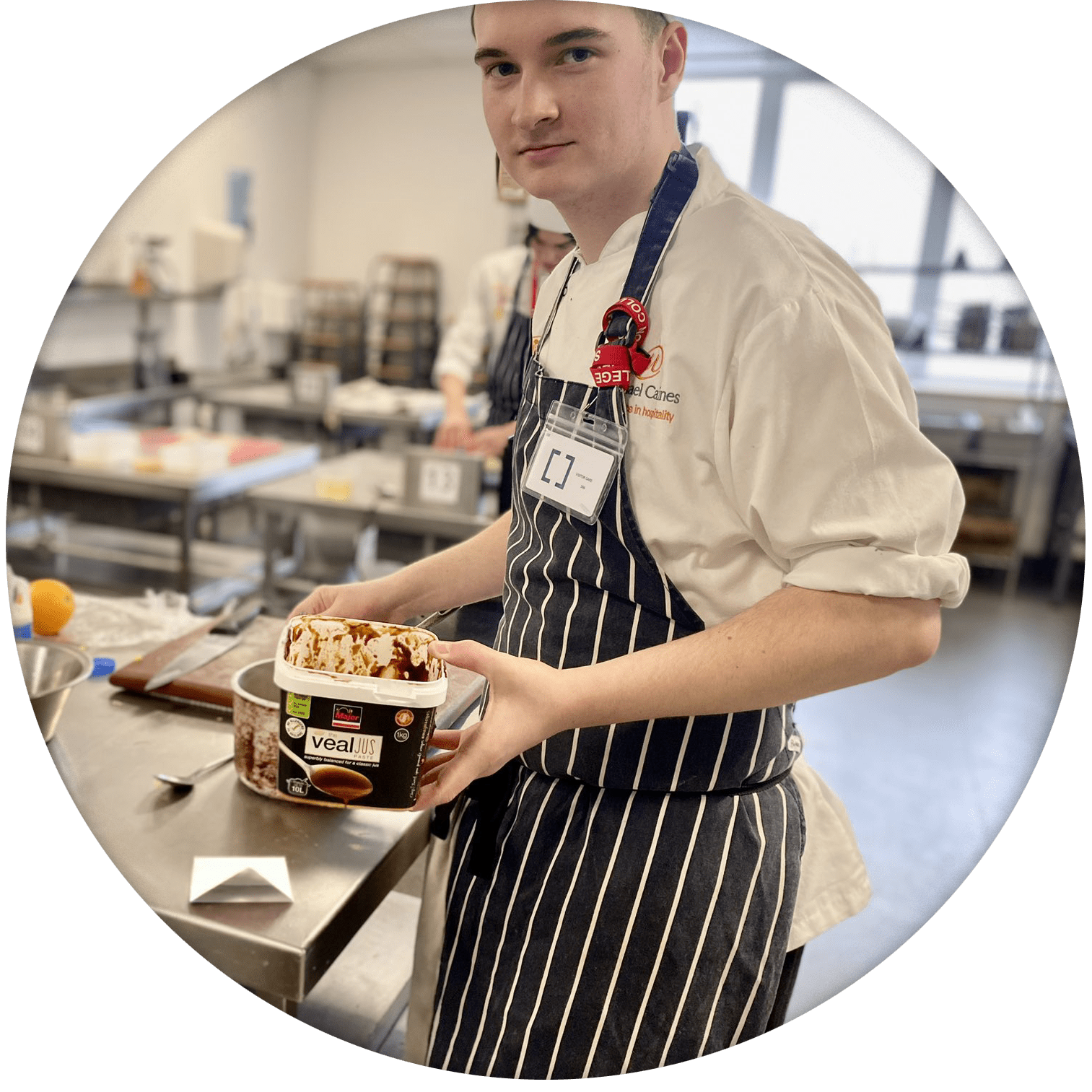 Three generations of the DeRose family later, Major is still a family-run company, and so they are able to make decisions that are in the best interest of food service customers–the end user. At Major Products, they pride themselves on manufacturing a sensational range of stock bases, bouillons, marinades, gravies, sauces, and seasonings, unsurpassed in the food industry. But more importantly, they pride themselves on being a good partner, always doing the right thing, and being dependable, for you.
---
Independent Restaurants and Bars
Let Your Food Speak for Itself
Stellar ambiance, atmosphere, and entertainment are all important ingredients of an excellent restaurant or bar, but the heart and soul of any restaurant-related business is undoubtedly its food. Whether you run a casual eatery, a luxurious five-star restaurant, or an all-you-can-eat buffet, serving high-quality food each and every day is the most important and effective way to earn repeat customers and all-important rave reviews. They're here to help you build your business and solidify your reputation as an all-star establishment by improving your menu with the best ingredients and flavors, all based on their stocks, sauces, and bases. These ingredients lay the foundation for great food and an excellent guest experience.
Hotels and Hospitality
A Home-Away-From-Home-Cooked Meal
Booking a hotel stay is an investment, and each night away is an opportunity to create a unique experience for your guests. Your hotel guests are looking for an escape from their everyday life, and by creating an atmosphere and new environment that makes your visitors feel valued and pampered, you can show off the traditional hospitality you and your team are masters of. While your location's decor and location are important elements of a great hotel stay, food is another important part of creating a memorable experience for your guests.
How can you ensure that each and every guest has a delicious meal along with their stay? Whether your establishment offers typical dinner fare or elegant cuisine, their high-quality, flavorful range of stocks, bases, and sauces add depth of flavor and delicious complexity to every meal. They're ready to help you achieve the consistency and quality your menus require.
Corporate Dining and Contract Caterers
Serve Up a Special Occasion
Creating a new menu on a daily or weekly basis can be exhausting, and finding new choices that are both appealing and appetizing is one of the greatest challenges of being a contract caterer. Although menu planning and meal preparation can be time-consuming, you don't have to sacrifice creativity. Their line of flavorful, delicious bases, sauce mixes, and gravies will stir up your sense of inspiration to help you create imaginative new offerings to please the palates of your clients. Whether you are looking for cleaner products or want to create something new, Major Products can help you achieve your goals.
Education and Institutions
The Head of the Class in Foodservice
When creating school meals, emphasis is typically placed on nutrition and value, often leading to a sacrifice in taste. Still, it's possible to add additional creativity, convenience, and choices to your menu offerings, all without sacrificing quality. How? By using their economical and delicious bases and gravies. Your students have discerning tastes, and many are trying to avoid ingredients like MSG, or are interested in gluten-free choices. They can help you meet their needs and even assist you in getting more cooking done in less time and at a reasonable cost, all while making mealtimes more enjoyable at your college, university, or grade school. With Major Products as your supplier of stocks, sauces, and bases, you'll be on your way to new and improved menu options in no time. Whatever your needs, Major Products has done their homework, and they have the products you are looking for.
Hospitals and Healthcare
Flavor Does a Body Good
Due to the circumstances involved, a hospital stay is almost always an unexpected, stressful experience. Fortunately, the quality and taste of your food does not have to add additional worry and negativity to the experience. Bring some comfort to your patients with meals that are healthy and meet dietary requirements without sacrificing flavor and quality. As a manufacturer of delicious, high-quality stocks, sauces, and bases, their portfolio of products for broths, soups, and gravies features a variety of natural, clean-label items, making them ideal for use in food prepared for any patient. They'll help you meet the needs of both your budget and your patients with quality meals that will add flavor and comfort to their stay in your hospital or healthcare facility.
Cruise, Leisure, and Recreation
Relaxation in Food Prep Operation
As a part of the leisure and recreation industry, your job is to create one-of-a-kind experiences for the enjoyment of your guests. As a supplier of quality stocks, sauces, and bases, theirs is to help you identify the best options for food selections to complement your business. Whether you're operating a luxury cruise line, running an amusement park, or hosting sporting events, they'd be happy to collaborate with you to plan a menu that perfectly complements your business or event and can help you develop unique menus using their wide range of flavorful products across a variety of proteins, including chicken stock, beef stock, vegetable stock, pork stock, or seafood stock. They have a wealth of experience with developing unique, customized products that have the power to enhance your operations and events. Their team wants to know your challenges so they can help you find the perfect solutions.