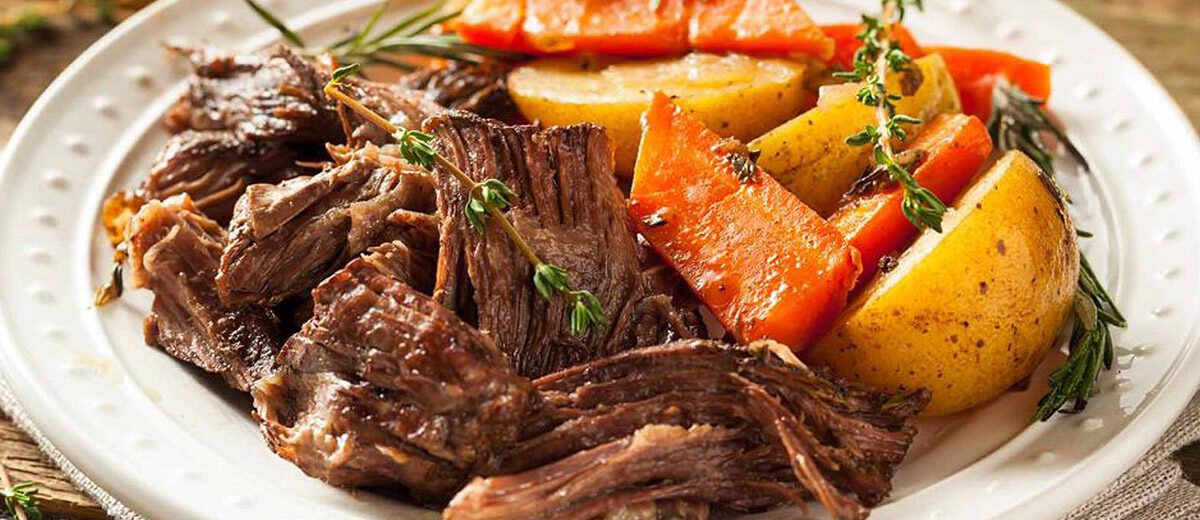 Major Beef Pot Roast
Your customers will savor every bite of this slow-roasted flavor medley!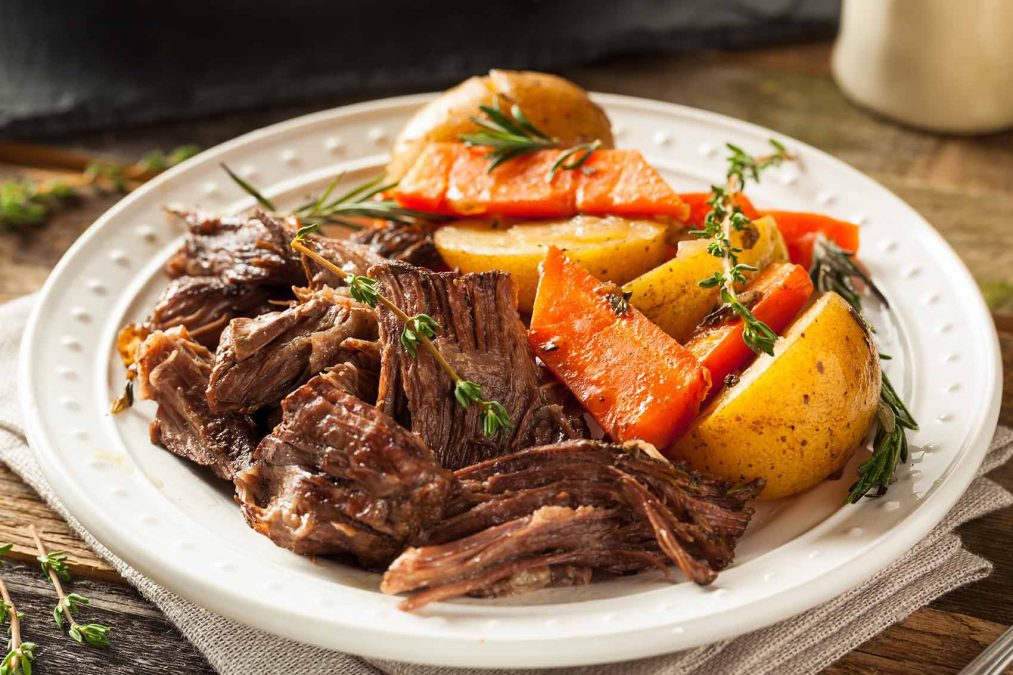 Indulge in tender braised beef, enhanced with the rich depth of our Elite Major Beef Stock Base, creating a delightful harmony of flavors. Paired alongside an assortment of carrots, leeks, fennel, parsnips, and potatoes, all delicately brushed with olive oil and seasonings, this dish slow-roasts to perfection, filling the air with inviting aromas. The culmination of beefy richness, accented by herbal nuances, is beautifully embraced by a naturally thickened sauce, ensuring a memorable and satisfying dining experience.
Ingredients:
4 oz. Elite Major Beef Stock Base (Dennis #16607 or Low Sodium #16611)
5 Lbs. Braising cut of Beef
5 Each Carrots, peeled
1 Each Leek, cleaned, trimmed
1 Each Onion, peeled and cut in 10 wedges
1 Each Fennel, cleaned and cut in 10 wedges
5 Each Parsnips, peeled and cut in half lengthwise
6 Each Potatoes, medium, peeled and quartered
20 Each Cipollini Onions, peeled
20 Each Garlic Cloves, peeled
20 Each Shallots, peeled
3 oz. Tomato Paste
5 Cups Water
Salt
Pepper
Fresh Herbs
Olive oil for coating
Directions:
Trim beef if necessary
Coat beef with thin layer of beef base
Let stand for at least two hours
Lightly coat large roasting pan with oil
Lightly coat vegetables with oil and salt and pepper
Prepare pot of beef broth with remaining base and water and set aside
Please beef in roasting pan and into 350°F oven
Times vary depending on the cut and tenderness
After about one hour and vegetables and roast mixing occasionally. Try not to break them up.
When vegetables start to brown lightly add tomato paste, roast for 10 minutes
Add fresh herbs to taste
Add beef broth after this step, as needed
Sauce should thicken naturally