Glazed Ham with Cherries, Ginger Soda & Rosemary
Glazing ham is one of the easiest and most straightforward ways to add multi-dimensional flavor to your ham without breaking a sweat.
Although glazed ham may seem overly simplistic in thought and process, let's just agree to agree that some of the simplest recipes sometimes yield the most mind-bending results. A glaze is more than "just a glaze", it is a way of adding layers of sweet caramelized goodness that perfectly rests over the salty and smokey under-layers; the perfect balance if you will. That my friends is what makes a good glazed ham a simple, fundamental recipe to have in your arsenal of culinary tricks.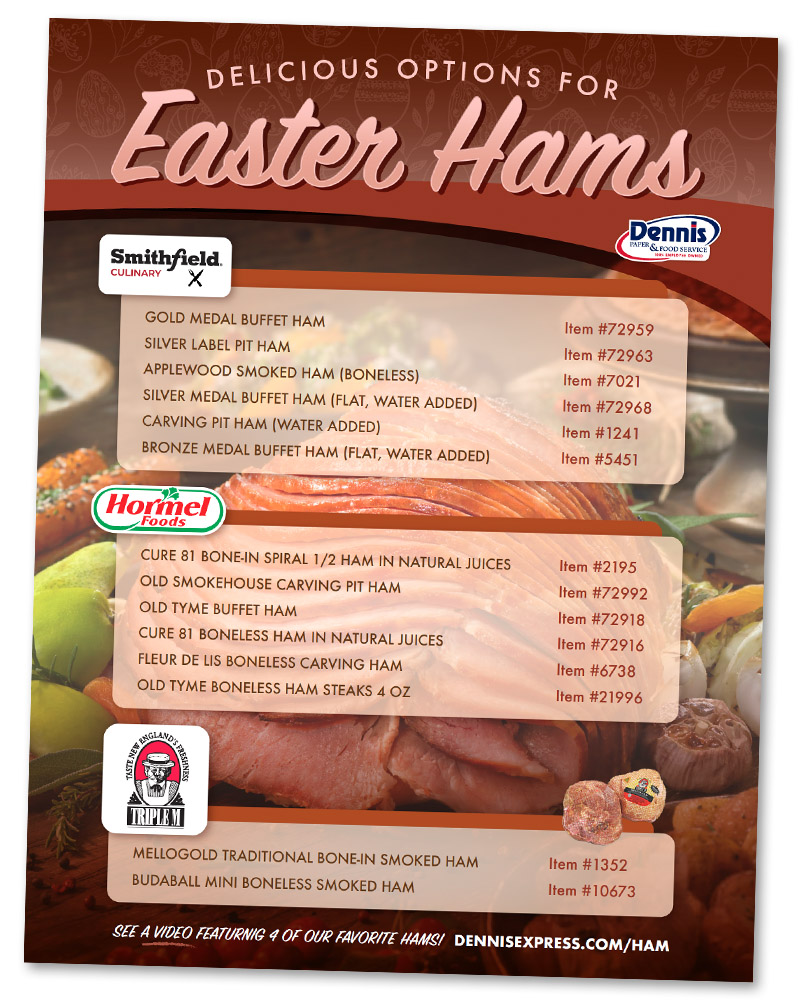 Download our Easter Hams Flyer 🐣
Easter Hams from Dennis
See More Specialty Hams
Learn More About Our Pork
See More from the Test Kitchen