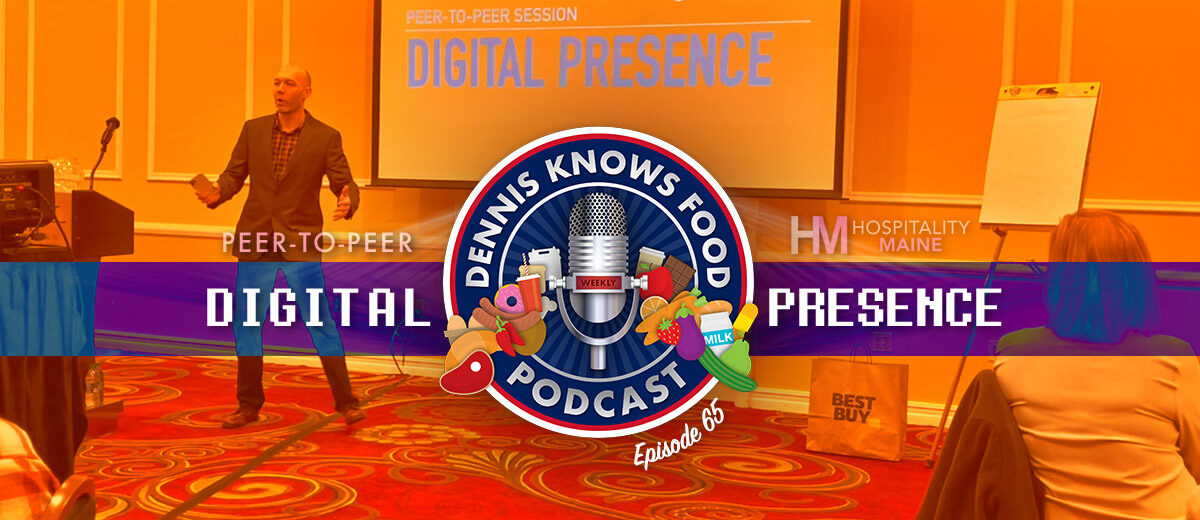 Episode 65 – Peer-to-Peer Digital Presence
Recorded live during a group session at the HospitalityMaine Summit in Rockland, Maine; this episode will help break down barriers between you and the digital marketing efforts your business could and should pursue.
Ready to start tackling a new social platform? Wondering how to grow your business with digital marketing? Are you "consistently inconsistent" with your content efforts? Then this episode is for you. Even though you couldn't be there with us, I promise you'll take something away from this talk.
This episode has been edited down from its original length. Thank you to Chef Tim, he recorded the session on his phone. The video below includes the full discussion, minus round-table portions, and closed captioning for any parts that you might not be able to understand.
Dennis Knows Food Podcast 🔗  podcast@dennisexpress.com ✉️
AVAILABLE ON ALL 🎧 POPULAR PLATFORMS
APPLE  |  SPOTIFY  |  AMAZON  |  MORE